Looking to share your joy for dance through a different aspect of art? Writing and poetry provide a great outlet for artists to express their emotions while evoking the same feelings for their readers. If you love to dance and want to hear another dancer's interpretation of their art through a new medium of work, you will love the poems showcased in these authors' works.
This Marilyn Singer book holds a collection of poems that take you through history and present the social and global impact of various dances from culture to culture! Expressing the art of tango, samba, hip-hop, and jazz, this book of poems shows dancers that their expression goes beyond the movements of their bodies. These poems will not only resonate with dancers but will inspire all readers to get up and move and become more enriched in the impact art has on the world.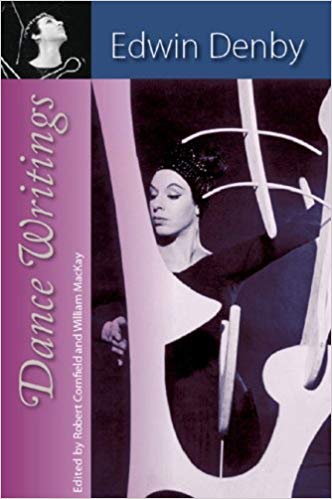 This collection of poems was created by one of the most significant dance critics in America. Edwin Demby began reviewing and creating essays to critique dancers in the late 1930s. His voice, vision, and interpretation of dance captivated just as many people as the actual performances did. This collection presents Demby's own experience through the form of poetry while creating a brief history of dance and dancers from the 1930s to the 1950s. The book represents Demby's admiration for dance along with his knack for writing that leaves readers with a stronger understanding of how dance can be perceived from the eyes of others.
As opposed to the previous collections mentioned, this Roger Hosden book compiles 99 poems from 69 different poets as a means of celebrating the various forms that joy comes in. Many of these poems incorporate an appreciation and love for dance as well as how the art has affected the poets and their writing. The poets stem from a variety of countries around the globe, but all share some similarities in what truly makes a person happy. For those looking for a more upbeat collection that drives inspiration, this is the book for you!
This collection by Alkis Raftis takes dance and compares it to poetry while also expressing the difficulties of writing about dance in poetry! Showing how dance can be a language that crosses cultures and defies the test of time, this poet aims to have audiences recognize the strength dance holds over every artform, specifically in Raftis' art of literature. Along with his own work, this collection also features work from other artists who have written about dance in a similar medium.
Jack Gilbert's collection is sure to let your sorrows soar with his heart-wrenching and bold writing style. This book of poems emphasizes the love, pain, patience, and mystery that has surrounded Gilbert's own life. The title of the collection comes from one of Gilbert's many poems that reference dance in a metaphorical form. Despite the imperfect nature of the circumstances Gilbert has been exposed to, he reminds us that life is beautifully unplanned and flawed, just like a dance. His passage reads: "The imperfect dancing / in the beautiful dance. The dance most of all."
________________________________________________________
Casey Eggers is a writer for StarQuest. She loves coffee, music, and running long distance.