Feeling overwhelmed by the goals you set out for yourself this year? Don't worry! Goals are set and accomplished by taking one small step at a time!
A goal is simply a behavior that you want to cultivate. To do this you need to define two things. First you need to define where you currently are. Second you need to define where you want to be when you complete the goal.
For example, your goal might be perfecting a dance combination or acceptance into a top dance school. Take an honest look at where you are and where you want to end up. Define both in objective, observable, and measurable terms. Will you ultimately need to go a triple pirouette? Do you currently have trouble with a double? Keep emotion out of the equation and get down to specifics!
Once you have the big picture you can begin the fun part! Break down the path to accomplish your goals into small steps. This makes anything achievable. As long as you know the next step you can take – like learn one more move, or sign up for an additional dance class – you can make your way to every goal.
You can make this process gratifying with some very simple, yet profound magic sauce – celebrate!
Each small milestone becomes a reason to recognize your efforts and pat yourself on the back. Parents, by celebrating with your small being, you are also cultivating a positive attitude in your dancer as the process of working hard for goals becomes enjoyable. This is a lesson that will support your small being in their dance career, as well as their lives!
---
Insight Into Action!
What is one dance goal you want to accomplish in 2017? Write it down, then write down the steps you will take to achieve your goal! Share it with your dance teacher, your family, and your friends – and ask them to hold you accountable!
---
Want more behavior tips? Click here for a free gift for StarQuest subscribers!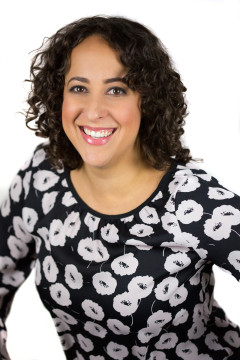 Dr. Marcie Beigel is a behavioral specialist based in Brooklyn and author of the #1 bestselling book Love Your Classroom Again. She has worked with thousands of families for close to 20 years and has condensed her observations into her practice and programs. www.BehaviorAndBeyond.net