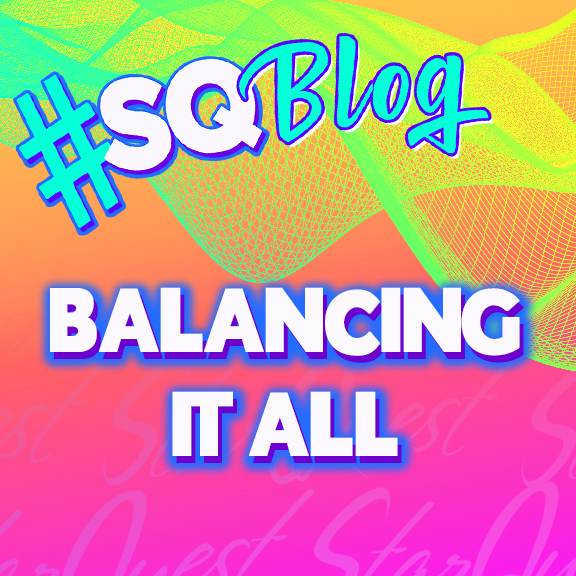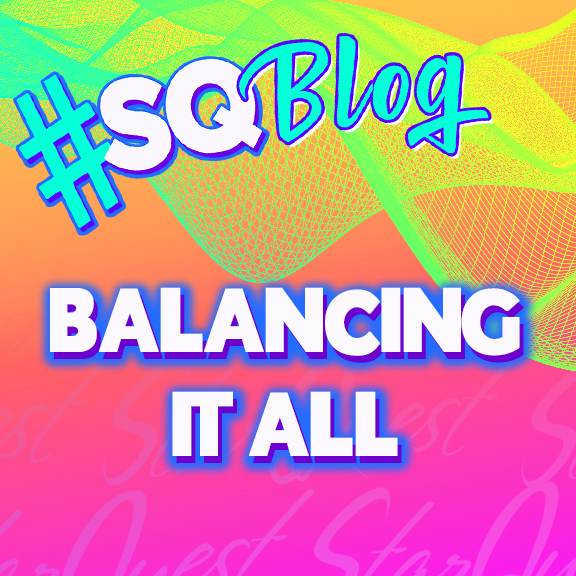 It is hard to be a dancer. It's even harder to have a school and social life while being a dancer. With everything you have planned, it is not easy juggling everything. However, you can find a balance. Here are a few tips to get you started.
Think Ahead
To keep a healthy balance between your dance and school life, you must plan and be prepared. Set yourself up for success and stay organized but allow for mistakes. Know that things are going to get off track but, don't panic, find your way back to neutral.
Start with a schedule. Organize the days that you have rehearsals and classes with your school and extracurricular activities. If you know you have a big competition approaching, make sure you take the extra time before hand to concentrate on your studies. Perhaps some school friends go to the same studio as you. Try studying together on rehearsal breaks. A study buddy always makes things easier and more fun! Perhaps you could bring your homework with you to the dance studio. Give yourself one subject to tackle on your break. That way, when you get home from dance, you'll have one less subject to worry about. If things get off track, don't worry. Instead of the extra time you would spend watching TV or looking at social media, use that time to catch up on school. Unplug for a little while and get back on track.
Think ahead and implement things that work for you. Stay on top on of your responsibilities throughout the year by planning and staying organized. That way you'll never be out of step!
There's an App for That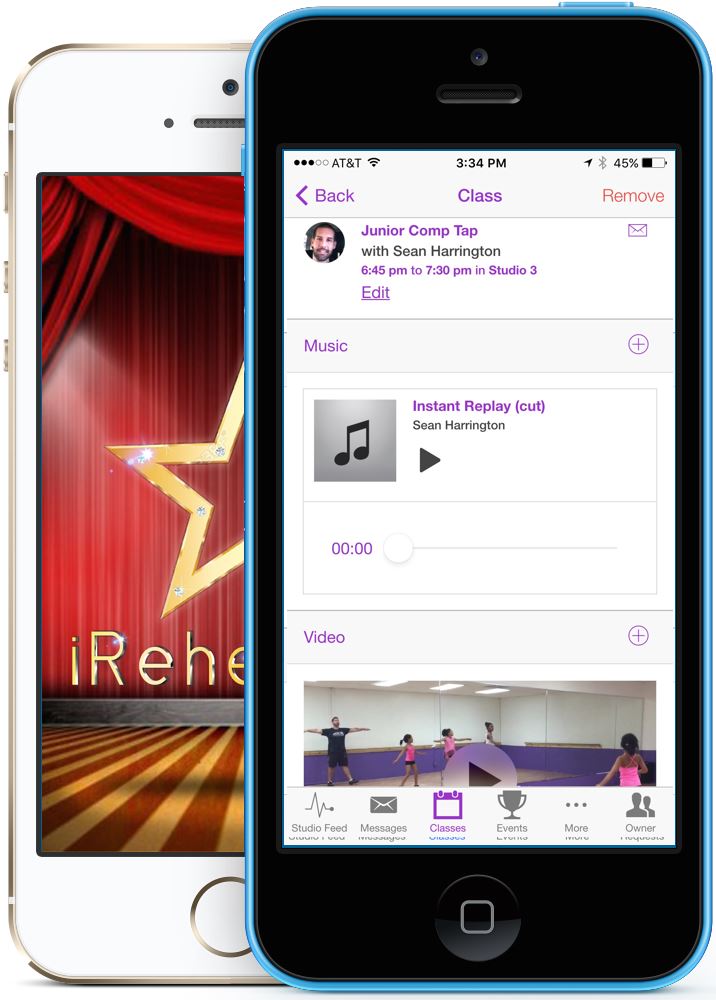 When you have numerous school subjects and dance routines to study, your mind can feel a little stretched. Memorizing all that material can be difficult and overwhelming. I've found an app that might be able to the help you. It's called iRehearse. In this user-friendly app, you can start a rehearsal thread for each routine with videos, pictures and messages. The video feature is great because you can review choreography and details before your rehearsal starts. It's an easy way to refresh your memory and get the steps down before you step into rehearsal. The message feature is useful too. For example, in case you need information about which shoes or prop you'll need for the day's rehearsal, you can send your message on the rehearsal's thread, your teacher can read it, reply and everyone in the thread is informed. You'll have all the information at your fingertips. It helps dancers stay prepared by making your time in rehearsal more efficient.
Know Your Limits
Dancers are overachievers. We always strive to get our legs higher, splits lower and pliés wider. In our quest for constant self-improvement, when is too much too much? We need to have the self-awareness to know when we have spread ourselves too thin. If you notice a dip in your grades, lack of interest or constant injuries, you might have to re-evaluate things.
When you notice that your grades are slipping, that's a big indication that things are out of balance. Find time to get back into school. Shut off your phone, get off Instagram and get back to work. If you notice a lack of interest in dance class, perhaps you've taken on too much. Allow yourself to get inspired again. Watch an iconic dance film or go see a show. Revive the reason you got into dance in the first place. If you find yourself with multiple injuries, you're probably not taking the time to warm yourself up properly. The area of your injury needs a little more T.L.C. and attention. Make sure you recognize your limits and listen to your body.
Know when things are out of balance and have the self-discipline to put things back in order. If things get a little chaotic this fall make sure you organize, ask for help and know your limits. You can do this. Make this the best school and dance year yet!
________________________________________________________
Marissa Staniec is a performer, choreographer, teacher and adjudicator for StarQuest with over 20 years of experience in the dance industry. She also hosts, writes and produces her own podcast on iTunes called "Beyond the Mirror: A Dancer's Podcast".