#DanceCharityOfTheWeek: Dance for the Cure
May 23rd, 2018 by Richie Kormos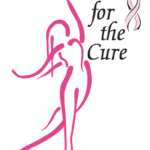 Edward Everett Hale once said, "I am only one, but I am one. I cannot do everything, but I can do something. And I will not let what I cannot do interfere with what I can do." What a powerful quote. Dance gives us the opportunity to make a difference in people lives. It has the power to inspire, encourage, and uplift the soul. This week's #DanceCharityOfTheWeek, Dance for the Cure, proves that dance can make a difference not only emotionally but financially too.
Dance for the Cure is a non-profit organization that is dedicated to educating people about breast cancer and helping to find a cure. Dance for the Cure was founded in 1998 when Kathleen Cirioli was diagnosed with breast cancer. She was a dance teacher and her passion for dance helped her fight through the tough months of treatment. Now a two-time survivor, Kathleen and Joanne Liscovitz, a teacher at Kathleen Academy of Dance, work hard to see that funds get to patients who need help. Ribbons of Hope is the annual fundraiser for Dance for the Cure. It's a beautiful dinner celebration where participants can partake in a basket raffle. $415, 500 have has been raised and given to patients in need.
How You Can Help
The good works of Dance for the Cure is only made possible by volunteers and generous donors. There are numerous ways you can help. You can volunteer your gifts and skills such as sorting, sweeping, packing, shopping, creating, spray painting, and taking inventory. No gift is too small. You can also help out by donating to the awesome organization. If you use Amazon Smile when you shop online, .05% of the profits will go to Dance for the Cure.
In addition you can make a donation in memory of a deceased loved one or in honor of a survivor. If you work for a company that has a matching gift program, then you can use that to help with your donation. If you purchase a ticket to the Ribbons of Hope fundraiser, the proceeds will go to the organization.  You can purchase tickets online via PayPal or you can pay with a credit or debit card. Last but not least, you can eat over to their website and fill out a donation form.
If you would like to find out more about Dance for the Cure, visit their website at danceforthecure.org.
____________________________________________
Do you know an amazing dance charity that we should feature?
Email wow@starquestdance.com the charity's name and why you like them!
_________________________________________________
Phaedra McDowell is a writer for StarQuest. She loves to celebrate others, serve her community through the arts, and encourage young people to dream without limits.