How Dance Parents Can Teach Their Dancer Accountability  
April 12th, 2017 by Roy Patterson
By StarQuest's resident behavioral specialist, Dr. Marcie Beigel.
As parents, you want to guide your child to success. However, do you know where the line is between guidance that is productive and guidance that is destructive? Here is the tricky part: that line is unique to each family! 
To find this edge for your small being ask yourself,  "Can my small dancer do ____ by herself?" If the answer is yes, then you need to let her do it herself. If the answer is no, then you should still provide that support.
Let's say that your dancer is 10 years old. You may do all of the following activities for them: wash her dance clothes, pack her dance bag and make sure it is in the car before you leave the house, gather snacks, drive her to class, get her organized and prepped for class, and watch through the window the entire session before driving her home.
Is there anything that your small dancer can do independently? Giving her independence will help her grow in ways far beyond those simple tasks.
Let's look at each one:
When your dancer knows she needs to be accountable for her dance "stuff", she will feel accountable for her dance skills as well.
Post-Blog Workshop:
With your dancer, make a list of what tasks you complete to ready her for dance class.
Determine what tasks your dancer is ready to take responsibility for, and hold her accountable for doing so! Don't forget to reward them for a job well done!
---
For a free e-book with Dr. Marcie's best strategies please visit: http://bit.ly/drM-ebook
---
Want more behavior tips? Click here for a free gift for StarQuest subscribers!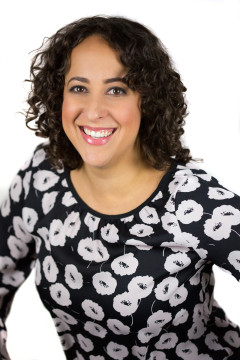 Dr. Marcie Beigel is a behavioral specialist based in Brooklyn and author of the #1 bestselling book Love Your Classroom Again. She has worked with thousands of families for close to 20 years and has condensed her observations into her practice and programs. www.BehaviorAndBeyond.net