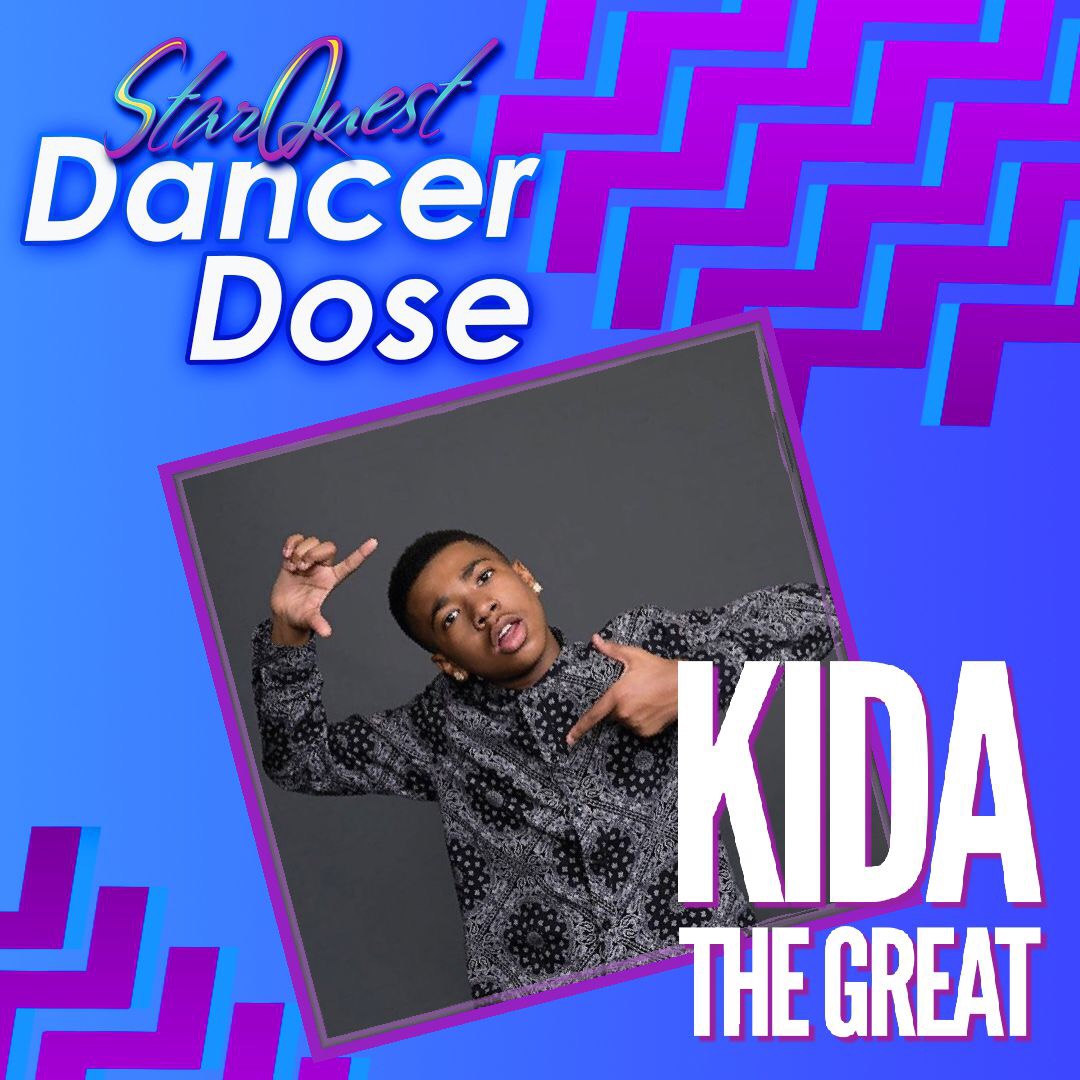 This week's #DancerDose wowed America on Season 13 of So You Think You Can Dance. He may only be sixteen, but his dancing is out of this world. Kida The Great is a real inspiration for all young dancers out there.
Born Dancing
Kida Burns (a.k.a. Lil Kida or Kida The Great) was born on April 8, 2002, in Sacramento, California. He was the sixth kid in a family of 7 children. His family was very close-knit, and they all loved dancing. Kida started dancing at the age of 4 when his older brother, Shaheem Sanchez, started mentoring him. He fell in love immediately. He also found inspiration in dance movies like "Breakin" and the "Step Up" series. Kida started taking formal dance classes at the age of 5, focusing on his hip-hop skills. At the age of 8, he joined the hip-hop crew, The ART of Teknique. This was where his viral fame grew.
Through the crew, he met Gavin Pecson and Kris Ragonjan. Videos of the three young dancers went viral and even landed the trio on the Ellen DeGeneres show. Being on Ellen's show inspired "Lil Kida" to work even harder at performing. Ever since then, his videos were gold in the viral world. When he was 12, a video of him battling received over 100 million views. He started appearing on more talk shows, like "The Queen Latifah Show" and "The Rachael Ray Show." Once he met dancer Fik-Shun, he was destined for greatness.
His Dedication
In 2014, Kida suffered a loss. His father passed away from flu complications. However, instead of letting this hinder his dancing, he dedicated his passion to him. "Every time I go on that stage, that's what I think of. I think of him. And I know he's watching down smiling down on me right now. So he's gonna be on my mind, and I dedicate every performance to him."
So You Think You Can Dance
In 2016, Kida took his dancing to the next level as he auditioned for So You Think You Can Dance Season 13. The judges were impressed, but they weren't sure if his hip-hop skills could translate to the other genres. However, Kida proved himself in the contemporary round. His mentor, Fik-Shun, said "He connected it to something real. Everyone watching him felt something. After that, I knew he needed to be on the show so America could feel that too." And he definitely showed America what made him special!
His time at So You Think You Can Dance was not a smooth ride. He grew into an amazing performer during his experience. He learned how to let his personality show through his dancing while exploring dance moves he had not mastered before. The biggest lesson he learned was to master the choreography in his body so that he could focus on his performance instead of the individual steps. All of this hard work paid off when he was voted America's Favorite Dancer and won the grand prize of $250,000 at only the age of 14!
What's Next?
Ever since his So You Think You Can Dance success two years ago, Kida is still working hard as a dancer and choreographer. You may have seen him in various music videos, such as "No Limit" by Usher, "Tempo," and "Party" both by Chris Brown. But what does he want to do next?
"My next dance goals: I'm a teacher. I teach privates [dance lessons] back at where I live and I feel like, if I can expand that even more—and teach masterclasses or be able to show my inspiration to other kids—I would love to do that later in life."
You can follow Kida on his Instagram account. You can also check out the group he directs, New Generation. This young dancer has no limits.
_________________________________________________
Do you know a spectacular dancer that we should showcase?
Email wow@starquestdance.comthe dancer's name and why you think they should be featured!
________________________________________________________
Elizabeth Radabaugh is the StarQuest Social Media Production Assistant. She loves everything Disney and delicious.