This week's #DancerDose spotlight is shining bright on backup dancer & ultimate choreographer, Misha Gabriel. If his name doesn't ring a bell, his moves surely will. He's choreographed numbers for superstars like Janet Jackson, Beyonce, Justin Timberlake and Jon Bellion. Gabriel is one of the most sought-after teachers and choreographers in the dance world today.
From Discipline To Career
Born in Larskpur, Colorado, Gabriel began dancing when he was just two years old. His mother, a ballet teacher from Romania, started teaching him. Gabriel began using dance as a form of emotional expression from a young age. It became not only a passion, but a form of identity for the Colorado native. He spent much of his youth training in studios and competing whenever the opportunity arrived. Even during his time away from the dancefloor, he took the opportunity to perfect his performance with his mother by his side. Initially, Gabriel's mother encouraged his dancing as a form of discipline instead of a career. Once Gabriel was 15 and was being scouted by professionals, the discipline training disappeared and a rising star was about to be on the run toward professional acclaim.
Backup Dancer Madness
A hip-hop class is what inspired Gabriel to chase his dream instead of letting it stay on the backburner of his mind. His first gig came from Aaron Carter's tour when Gabriel was 17. Following his experience as a backup dancer, he put his professional plan into action by moving to Los Angeles. Once landing in California, Gabriel auditioned for a variety of spots on select celebrities' tours, including Janet Jackson. After thousands of driven dancers auditioned, Gabriel landed a spot on her tour along with features in music videos, television shows, and live performances. He continued as a backup dancer for Janet Jackson for three years while also sharing the spotlight with other stars like Maria Carey, Beyonce, and Chris Brown.
While Janet's tour launched him into the lifestyle of fame, he skyrocketed to stardom when he landed a principal dancer spot for Michael Jackson's This Is It concert in 2009. However, following Michael's death, the concerts were unfortunately cancelled. This did not stop Gabriel from showing the world his true talent. Instead, the This Is It film featured Gabriel as it showcased Michael's life and the talent of his dancers.
Stepping Up Into Movies and TV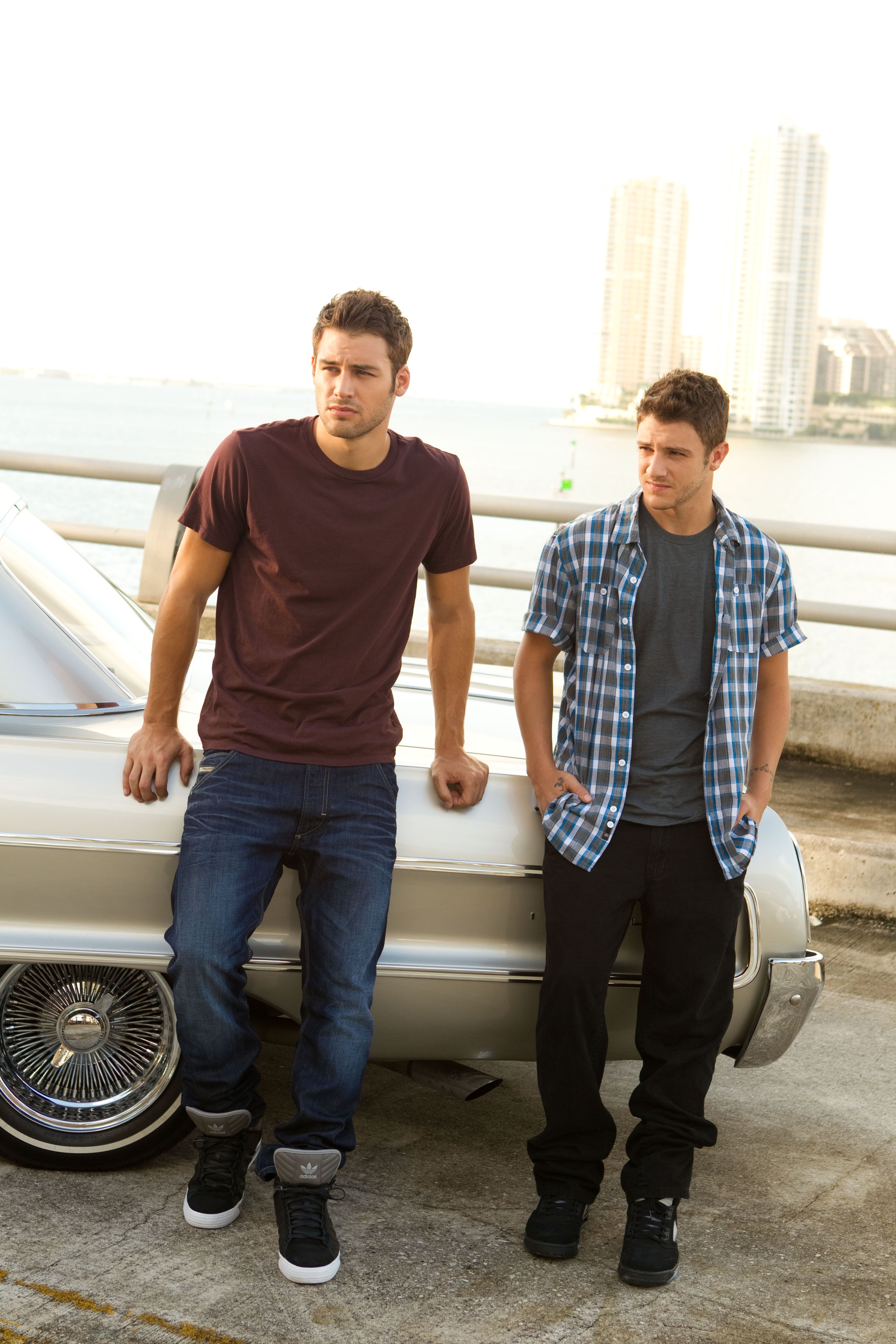 After being a featured and glorified dancer in the Michael Jackson production, Gabriel shifted gears toward the film industry. He landed roles in films like Footloose, The Muppets, and Center Stage 2. His breakout role came in 2012 from the Step Up franchise. He performed alongside Ryan Guzman in Step Up: Revolution. He reprised his starring role as Eddie in the next franchise film, Step Up: All Intwo years later.
Upon gaining substantial credit on the big screen, Gabriel turned took on the role of choreographer. In the last few years, Gabriel has choregraphed routines for big name companies like Old Navy, Nike, NFL, Pepsi, Target and the NBA. Along with this, he has choregraphed work for some of the most well-known artists today. This includes Justin Timberlake's 20/20 tour, Jon Bellion's music video for Guillotine, Grammy Award winning artist Beck, and more. Recognizably, he has choreographed numerous routines for shows like So You Think You Can Dance, Dancing With The Stars, American Idol, X-Factor, and even the American Music Awards! In 2015, Gabriel won the World Choreography Award for Best Choreography in a Music Video for his friend and world-renowned dancer Mark Ballas on Ballas' debut music video.
His Legacy
Gabriel has garnered himself the label of one of the best choreographers and dancers in the game today. He continues to leave a legacy behind in the world of dance. He teaches master classes and workshops in the United States, Canada, Mexico and various countries throughout Europe and Asia. Gabriel aims to inspire others to express themselves through dance and find their identity on the floor. He is truly following in his mother's footsteps.
_________________________________________
Do you know a spectacular dancer that we should showcase?
Email wow@starquestdance.com the dancer's name and why you think they should be featured!
_________________________________________
Casey Eggers is a writer for StarQuest. She loves coffee, music, and running long distance.