This week's #DancerDose focuses on world renowned choreographer Alvin Ailey — an African American choreographer, dancer and activist. One of the most famous names in dance, the late Ailey is known not only for popularizing modern dance, but also for transforming his small dance troupe into a powerful cultural force, revolutionizing African-American involvement in 20th-century dance.
Early Life
Born in Texas in 1931, Ailey was raised by his young mother, fatherless and poor in the small Texas town of Navasota. His experience growing up in a time of great racial segregation and violence against African Americans would later instill in him a fierce sense of black pride, reflected later in many of his most notable works. At age 12, Ailey and left Texas for Los Angeles, where he excelled as a student in many fields, and grew proficient in languages and athletics.
The Pursuit of Dance
After seeing the Ballet Russe de Monte Carolo perform, Ailey became inspired to pursue a life of dance. In 1949, the all-around high school athlete decided to give up sports. In order to join the Lester Horton Dance Studio. Here, he began his study of modern dance with Lester Horton. Horton would later prove to be both a great mentor and a major influencer of Ailey.
Though Ailey initially chose to go to college to study language, 3 and a half semesters later, he grew restless. Ailey moved to New York when the Broadway show, "House of Flowers" invited Ailey and his friend to dance in it. Ailey appeared in several other Broadway productions. Until he finally saved up enough money to form his own small dance company. The Alvin Ailey American Dance Theater was 1958.
The Alvin Ailey American Dance Theater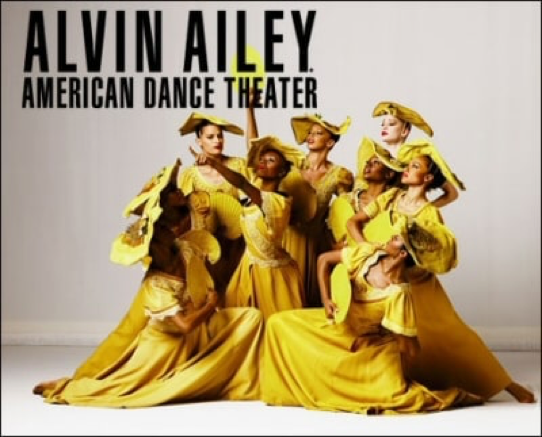 In the company's early years, they sought to provide a safe space where dancers of color could avoid discrimination. Initially, the company only hired African American performers.  However, in support of Ailey's stance against discrimination of any kind, the troupe later became racially integrated.
In explaining the reason behind creating an integrated dance company, Ailey stated that "I've always felt that I wanted to celebrate differences in people. I didn't want all the same bodies, or all the same color, in my company…I want my dancers to feel that they were not just black dancers, that they were part of society…trying to show the world that we are all human beings," said Ailey to the New York Times.
This newly multiracial group went on to tour the United States, Russia, Africa, Europe and Cuba. As a result of this tour, not only did Ailey's dance company gain recognition. But it helped establish "African American concert dance performance as an American cultural offering."
Notable Works
Ailey used his previous training in ballet, modern dance, jazz, and African dance to influence his unique choreography style. Insistent on a "complete theatrical experience", Ailey's early notable works were widely known for their intense emotional appeal. As well as their ability to successfully express the pain and anger of African Americans. By the late 1970's Ailey's company became one of America's most popular dance troupes.
A Lasting Legacy
Even though Ailey passed away in 1989, his legacy continues to live on today.
An ardent believer in the power of dance, Ailey emphasized the crucial role black performers play in the American arts.
In an atmosphere largely dominated by white choreographers and performers. Ailey's work in the areas of dance and modern ballet brought much needed attention to the necessary integration of African Americans. This brought attention not only the dance industry, but also into society.
Ailey believed dance "could and should reach everyone."
Today, Ailey's Ailey American Dance Company continues to perform his works. Since its creation, the Alvin Ailey Dance Theater has gone on to perform for over 20 million people worldwide. More recently, in honor of Black History Month this year. The Alvin Ailey Dance Theater honored Ailey with a performance of Alvin's signature work, "Revelations".
For more information about the Alvin Ailey American Dance Theater, its history, and upcoming tour dates, visit their website at https://www.alvinailey.org/.
________________________________________________________
Do you know a spectacular dancer that we should showcase?
Email wow@starquestdance.com the dancer's name and why you think they should be featured!
______________________________________________________
Genni Abilock is a writer for StarQuest. She loves baby carrots, SpongeBob, and playing Frank Sinatra songs on the ukulele.