A prominent figure in the entertainment industry for nearly 40 years, Gower Champion has influenced aspects of television, theatre, and dance from the moment he began his career in Los Angeles! The musical marvel and legendary dancer is known as a Broadway bred superstar whose work continues to live on today!
Young Prodigy
Champion was born in Geneva, Illinois on June 22, 2019. As a young boy, he and his family moved to Los Angeles in pursuit of better professional and educational opportunities for the Champions as a whole. Following the move, Champion quickly found an interest in dance and began studying the art immediately. Through years of interest and training within the Los Angeles dance community, Champion studied the art until he could perfect it himself.
At age 15, he took his talent for dance to a more professional stage as he performed alongside friend Jeanne Tyler as performance duo "Gower and Jeanne, America's Youngest Dance Team". The two toured nightclubs and captured the attention of different audiences each night. In 1939, the duo was invited to dance to the music of Larry Clinton and his Orchestra in a short Warner Brothers film called "The Dispy Doodler". With their talents being picked up on by famous executives, the duo insisted on leveling up a bit further as they transitioned from nightclub performances to bigger and brighter stages.
Broadway Bound
Soon after his stint on the Warner Brothers film, Champion decided to transition to Broadway as a solo dancer and choreographer in the 1940s. His impact started small but soon enough he was regarded as a prominent dancer and an even stronger choreographer whose moves were desired and admired by many. His choreography led him to obtain the role of director and creator on the big screen as he became enamored with musicals.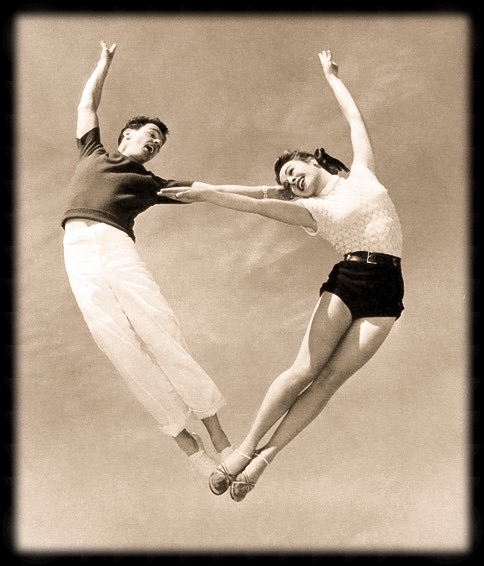 In the early 1950s, Champion and his wife Marge collaborated together to make seven film musicals including Mr. Music, Give A Girl A Break, and Three for Show. Each of these musicals were performed by big-name stars like Bing Crosby, Debbie Reynolds, Betty Grable, and Jack Lemmon. The couple quickly gained credibility due to their collaboration with their star-studded casts and the duo went on to perform on television! The duo starred on a CBS-sitcom that revolved around their actual career experiences going from a talented couple to complete superstars in the world of musical choreography and directing!
Hello, Success!
Champion truly earned the title of his surname with his extreme success in the 1960s. His direction of Bye Bye Birdie ran for 607 performances and won four Tony awards including Best Musical and two more for Champions directing and choreography. Following his success, he upped the ante with Carnival which ran for 719 performances and garnered seven Tony awards.
He reached legendary status with what is now considered to be one of Broadway's biggest successes, Hello, Dolly! It ran for an incredible 2,844 performances after seven years on the stage. It is most known for the title number where Dolly is greeted by the staff of a restaurant upon her return. Champion's choreography was both critically acclaimed and appreciated as the show went on to win ten Tony Awards including Best Musical. Champion also took home two awards for his direction and choreography that has left him to be regarded as one of the most influential assets to Broadway and musical success.
His Legacy
His successful streak continued with I Do! I Do! As the show ran for 560 performances and received seven Tony nominations. Champion continued to direct and choreograph more productions throughout the years, but his success was not as strong until 1980 when he choreographed and directed 42ndStreet, winning yet another Tony for his choreography. Despite the success of the 3,486 performances that ran, Champion did not survive to see it happen. The night before the production opened, Champion passed away but not before leaving behind an incredible legacy and a mind-blowing production that is still remembered and appreciated today. The production was his greatest success and ran for nine years, showing that even through death Champion was a force to be reckoned with in the world of dance and performance.
_________________________________________________
Do you know a spectacular dancer that we should showcase?
Email wow@starquestdance.comthe dancer's name and why you think they should be featured!
________________________________________________________
Casey Eggers is a writer for StarQuest. She loves coffee, music, and running long distance.