#DancerDose: A Moving Sculpture – Desmond Richardson
April 9th, 2018 by Richie Kormos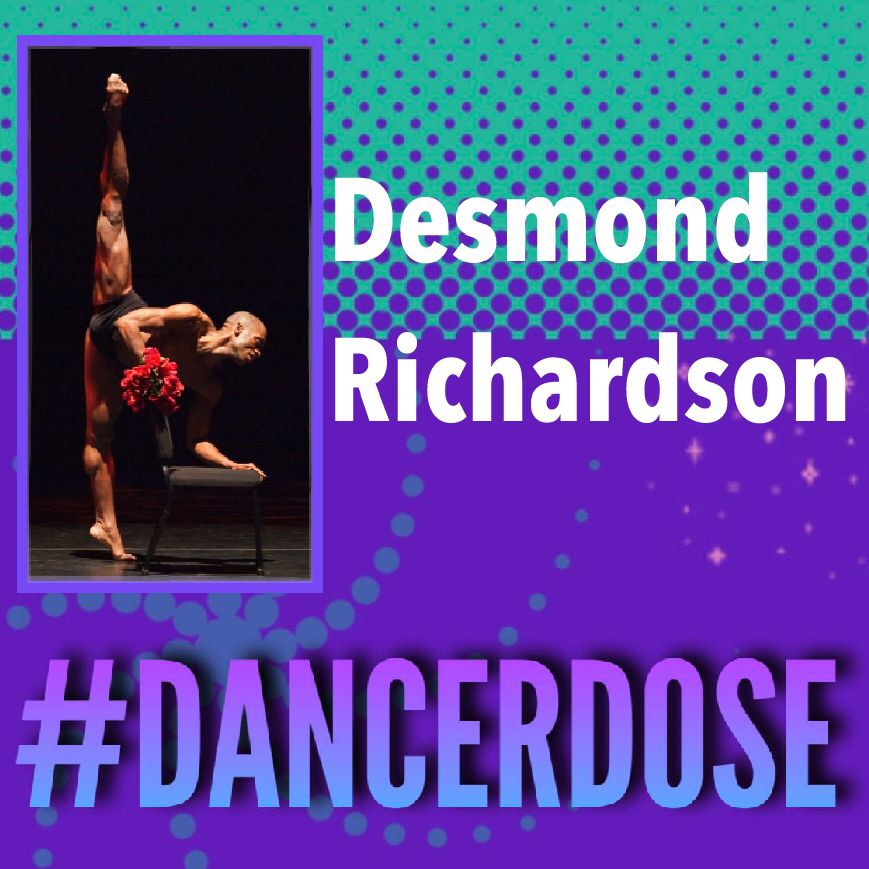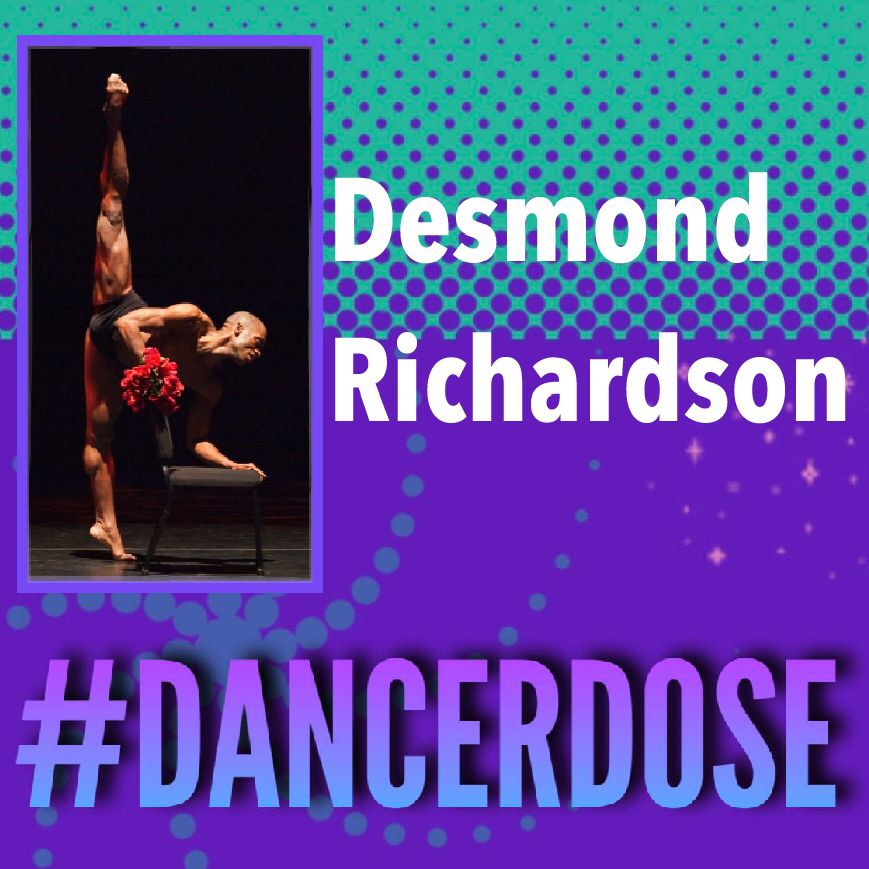 This week's #DancerDose is no stranger to the dance world. He has been hailed as one of the greatest dancers of his time by The New York Times. He has been described in the Ballet Magazine website as "A Moving Sculpture, body that is art, passing through time and space with power and grace." And has been nominated for a Tony Award. He is none other than the one and only,  Desmond Richardson.
Early Life
Desmond Richardson was born on December 15, 1968 in Sumter, South Caralina. When he was three, his family moved to Washington D.C. because of his father's singing career. After watching Rudolf Nureyev and Margaret Fonteyn on PBS, Desmond had made up his mind at the tender age of eleven that he wanted to be a dancer. Although he started street dancing and hip-hop, he had no formal training. His skills were nurtured in high school when he attended New York High School for the Performing Arts.
Dance Career
During his high school years, he received a merit scholarship to attend the Alvin Ailey American Dance Center. He also received a scholarship to attend the Internationale Akademie des Tanzes in Köln, Germany from 1984 to 1985 and in 1986 he was the recipient of the Presidential Scholar Award for the Arts. Desmond returned to the Alvin Ailey Dance Theater in 1987 and was a principal dancer for the Ailey Company for seven years. Afterwards, he performed with Ballet Frankfurt in Germany, the Swedish Opera Ballet, the Washington Ballet, the San Fransisco Ballet, and Teatro at La Scala. In 1997, he had the opportunity to perform the lead role in Othello with the American Ballet Theatre.
Acting Career
His gift of dance has made room for him to be part of other productions. He performed in the Broadway musicals Fosse and The Look of Love. In 2017, he began working on a film, High Strung Free: Dance. Over the years, he has appeared in film, television, and videos working with music artists like Michael Jackson, Madonna, Prince, and Aretha Franklin. He was featured in the films Chicago and One Last Dance. In 2008, he was a choreographer on the hit show, So You Think You Can Dance.
His Life Today
Desmond Richardson co-founded the Complexions Contemporary Ballet Company in 1994. Complexions strives to transcend all boundaries and create a sanctuary where passionate dancers can express themselves and their art. The company has toured Japan, Russia, Bermuda, Egypt, Brazil, Jamaica, Australia, and many more countries. Complexions created a unique program where the artistic directors and company members teach a master class around the world. At the studio in NYC, Summer and Winter Intensives have served over 400 students. He continues to share his gifts and talents with the world and encourage the next generation of artist through his company.
________________________________________________________
Do you know a spectacular dancer that we should showcase?
Email wow@starquestdance.com the dancer's name and why you think they should be featured!
_________________________________________________
Phaedra McDowell is a writer for StarQuest. She loves to celebrate others, serve her community through the arts, and encourage young people to dream without limits.