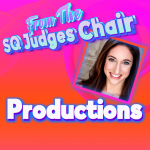 From the vast number of dancers, to intricate props, to the story that unfolds before the audience, productions can be one of the most exciting routines to watch. In today's blog, we will be talking about what makes a production so magical and hear from one of StarQuest's most experienced judges, Jory Bowling.
Dancers, Dancers Everywhere!!!
One of the reasons productions are so eye-catching is the sheer number of dancers. The vast number of bodies moving as one is amazing. Conversely, to show variation and quality, you'll want to show patterns, layers and ripples. Having a large number of dancers on stage can be a choreographer's dream. Using spatial elements can transform your production to become truly spectacular. Using complicated transitions, while hard to implement, can elevate your whole routine. Your students may find working with so many dancers overwhelming but, try breaking up sections and rehearsing each one separately.
Productions are going to need long and comprehensive rehearsals. A large number of students usually means you will have a large range of levels. Use these type rehearsals to bring your whole studio together and work as one.
Props and Costumes
Choosing your costuming for any production takes a little bit more deliberation than other groups. While making the costume match your theme and style, it's important to make sure your costume looks good for all the different body types, sizes and genders. Making your costume cohesive with your theme, style and even prop choice should be well thought through. Productions are also known for their props and scenery. Huge theatre-grade sets are not unusual in this category and frankly, it's so much fun to see your story come to life. Keep in mind huge props are hard to transport and have a higher risk of malfunction.  Hand-held props like fans, fabrics or hats are easy to move on and offstage and can also be visually effective. Productions don't have to have elaborate props and costumes but, finding a way to make it visually spectacular is key.
Advice from Jory Bowling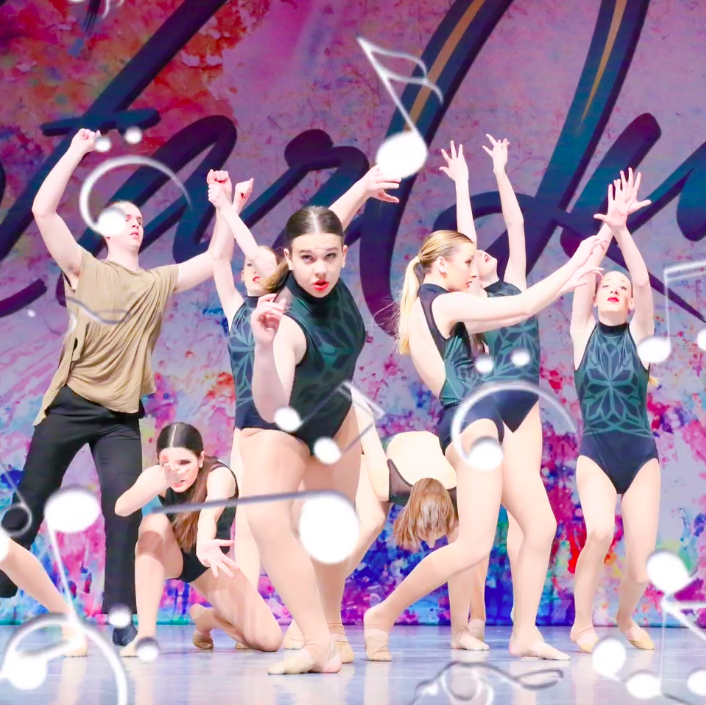 More than any other category, productions bring the story to life. They most likely have a beginning, middle and end that tells a narrative through dance. Make sure your production has a clear plot that pulls your audience in and leaves them hooked through the end. Much like a literary story you'll want to clearly showcase your protagonist, antagonist and resolution. One of StarQuest's most experienced judges, Jory Bowling, puts it like this, "Whether a straight Jazz, Lyrical, or Broadway rendition, make sure the piece has an arc.  Make sure you have a clear beginning, middle and strong finish so I feel as if I was just told a story." She also goes on to explain, "Productions can be the most visually appealing and entertaining pieces to watch. I love seeing a variety of level changes, layering, complex staging and seamless transitions. "
Productions can be time consuming and exhausting but, when all is said and done, they are a great way to expand your competition team's comradery. With all your students working together for the same goal, it really builds a tight knit community within your studio. When making your production, continue to play with levels, layers, transitions and staging. Pay close attention to your costume and prop choice. Like any other story, your production should have a clear beginning, middle and end. Keeping these elements in mind will make your production a success and elevate your studio for 2020!
________________________________________________________
Are you interested in becoming a StarQuest judge?
If you or someone you know is interested in applying, please email judge@starquestdance.com for access to our audition website.
________________________________________________________
Marissa Anderson is a performer, choreographer, teacher and adjudicator for StarQuest with over 20 years of experience in the dance industry. She also hosts, writes and produces her own podcast on iTunes called "Beyond the Mirror: A Dancer's Podcast".