Woman of Interest- Gold Medalist: Gabby Douglas
May 31st, 2018 by Richie Kormos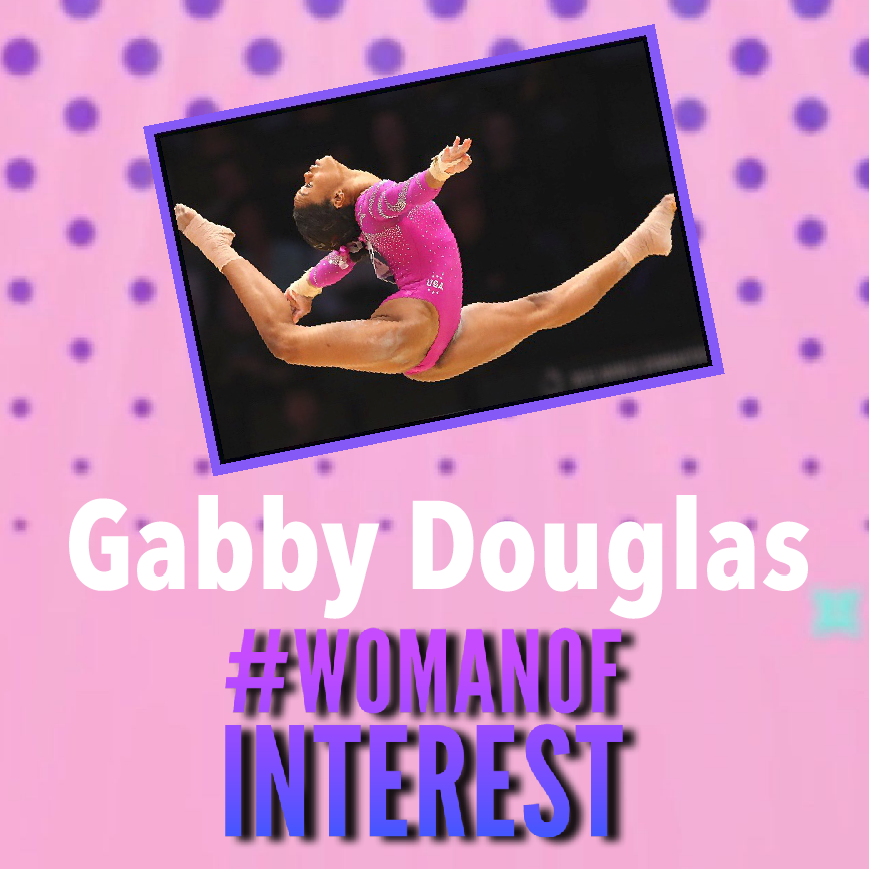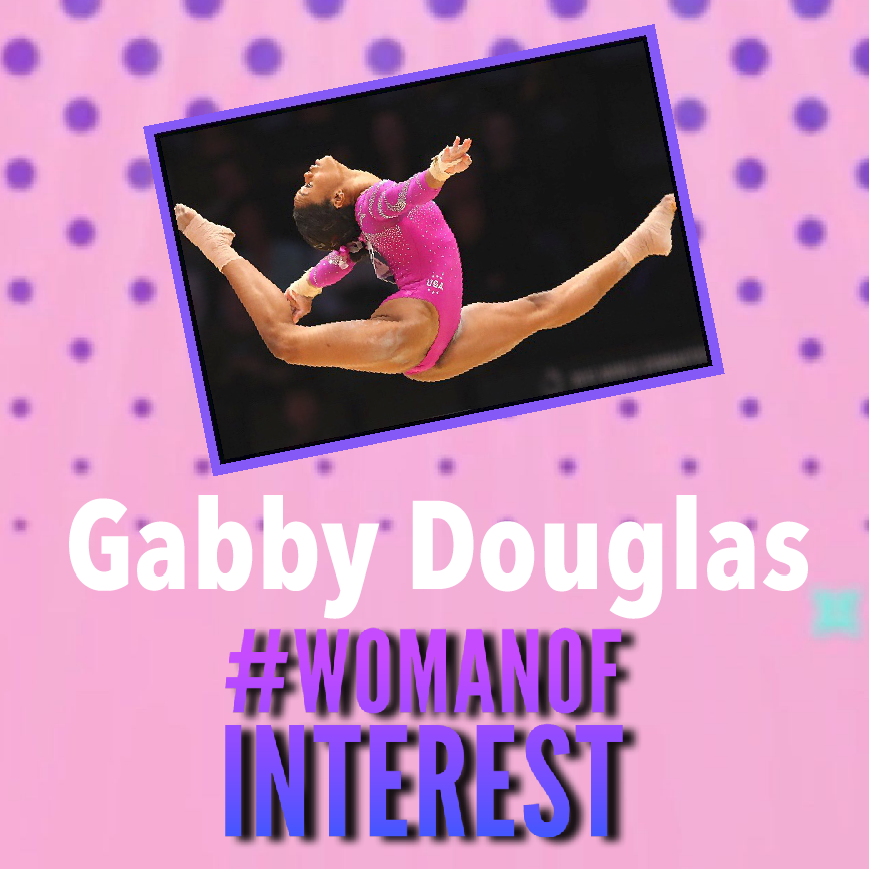 Most people know the name Gabby Douglas from her victories in the 2012 and 2016 Summer Olympic Games but how much do you really know about this champion gymnast?
Gabrielle Christina Victoria Douglas was born on December 31, 1995 in Newport News, Virginia. Her and her family of six (two older sisters and an older brother) lived in Virginia until moving to Des Moines, Iowa when she was 14. Her training moved her to Des Moines which really showed how much potential she had before she was 14.
At age six Gabby started training because her oldest sister convinced her to enroll in a gymnastics class. She started training at Gymstrada in October 2002. Only two years later Gabby won the Level 4 all-around gymnastics title at the 2004 Virginia State Championships. Gabby moved without her family to Des Moines so that she could train full-time with coach, Liang Chow. She resided with Travis and Missy Parton and their four daughters so that she did not live on her own.
Olympic Hunt
Since 2008 Gabby has been on the Olympic hunt. She competed at the US Classics in Houston, Texas (placing 10th all-around). As well as at the Visa Championships in Boston, Massachusetts. In Boston she placed 16th which made her ineligible for the 2008 Junior
Women's National Team. A year later she competed again at the Visa Championships (now in Dallas, Texas) with a fracture in the growth plate of her wrist. Because of this fracture she only competed on balance beam and in floor exercises.
Gabby competed in her first elite meet in 2010 at the Cover Girl Classic in Chicago, Illinois. At this competition she placed 3rd on beam, 6th in vault and 9th all-around in her division. She won the silver medal on beam, placed 4th all-around and on vault, as well as tied for 8th on floor at the 2010 US Junior National Championships. Gabby even won the uneven bar title, won a share of the US gold medal and placed 5th all-around at the Pan American Championships, again in 2010. After all of these victories, Gabby made the move to Des Moines.
Fierce Five
She competed in many competitions from 2010 until 2012. But on July 1st, 2012 Gabby competed in her biggest competition. On July 1, Gabby competed at the 2012 Olympic Trials in San Jose, California. She placed first in the all-around which secured her a spot on the Women's Olympic gymnastic team. Her team, named the "Fierce Five" included Jordyn Wieber, McKayla Maroney, Aly Raisman and Kyla Ross.
Those five women would go on to win the team event gold medal at the 2012 Summer Olympics in London. This would be the first time the US had won this event since 1993. Gabby also was the only gymnast on the US team to compete in all four events (vault, uneven bars, balance beam, and floor). She won the gold medal in the individual all-around! This made her the first African-America and the first woman of color (of any nationality) to win this event. She also became the first American gymnast to win gold in both individual and team all-around.
Ready for Rio
After the Olympics she moved back home with her family until April 2014 when she returned to Iowa to train. In July of the same year she left Chow's Gymnastics and Dance Institute and began training under Kittia Carpenter at Buckeye Gymnastics in Westerville, Ohio. Where she remained until the 2016 Rio Olympics.
Gabby and her team (now called the Final Five) took home the gold in all-around group, and Gabbyfinished seventh in her solo event, the uneven bars. Besides from her awards on stages she also also been named the Associated Press "Female Athlete of the Year" (2012). Has been on the cover of Time magazine and Sports Illustrated and on a Wheaties box. You can also watch Gabby on TV in her reality show Douglas Family Gold, or read her novels Grace, Gold, and Glory: My Leap of Faith, and Raising the Bar. Gabby is an inspiration to women everywhere and a perfect addition to our Woman of Interest blog!
______________________________________________________
Do you know a wonderful woman that we should feature?
Send the dancer's name to wow@starquestdance.com and why you think they should be showcased!
________________________________________________________
Alyssa Denton is a writer for StarQuest. She loves Disney, iced lattes, and French Fries!