Calm Your Nervous Dancer Before Competitions – Tips for Parents & Teachers
February 8th, 2017 by Roy Patterson
By StarQuest's resident behavioral therapist, Dr. Marcie Biegel.
It's the day of the competition. Your dancer practiced hard and is ready to give it their all on stage. Their costume is perfect, their hair is set, and the team is ready to rock!
Then just a few hours before go time your small dancer comes to you and is a bundle of nerves. They start spitting out points of anxiety: "What if I forget the steps?" "What if I trip and mess up the whole routine?" "What if I ruin it for the team?" "What if my costume rips?"
You think it's hopeless; there's no way to get them back into the right place to do well in this dance competition.
And that is where you're wrong! This exact moment is why parents are such a critical part of any competition. You are there to calm their nerves and get them back to the confident and fierce dancers they usually are.
You have the opportunity in this moment to teach your small dancer about the mental part of accomplishment!
Here's how to handle it:
When we can picture success, it is much more likely to happen. In reality – your dancer might make a mistake or face another challenge while performing. Deal with this when it happens, but help your dancer hope for the best beforehand. Plan for success so you can be ready with a positive, productive outlook for other outcomes.
---
Want more behavior tips? Click here for a free gift for StarQuest subscribers!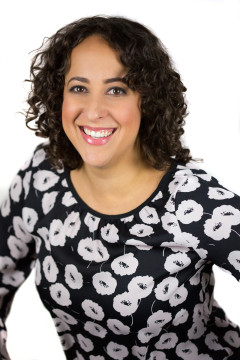 Dr. Marcie Beigel is a behavioral specialist based in Brooklyn and author of the #1 bestselling book Love Your Classroom Again. She has worked with thousands of families for close to 20 years and has condensed her observations into her practice and programs. www.BehaviorAndBeyond.net