Judges' Corner – What Trends Are You Noticing At Dance Competitions?
December 28th, 2016 by Roy Patterson
From season to season, the dance competition scene is in a constant state of evolution! Whether that means certain tricks are being performed more, a shift towards one style of costume, or one artist's music being a favorite for solos – clear trends arise. It's interesting to look at what's popular in the comp scene from year after year, and wonder what new and exciting trends will appear next season!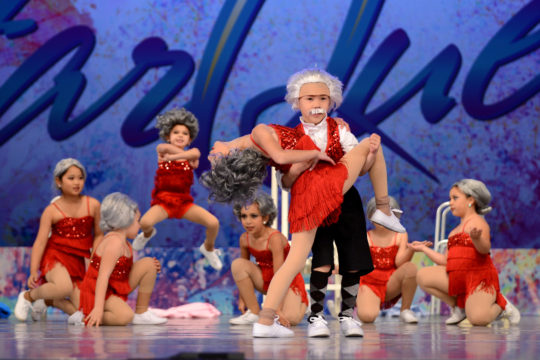 We sat down with one of our 2017 StarQuest judges, and former competitive dancer, to learn what trends she hopes to see emerge this season!
---
The dance competition industry has dramatically evolved over the past five years. As a judge, what are the major trends you're noticing?
 It is not only amazing, but also genuinely interesting to watch how competitive dancing has slowly changed since I myself competed. My favorite trend as of right now would have to be just the simple addition of true artistry; this is one trend I sincerely hope to see catching on more and more this upcoming competitive season. Stepping away from trying to be perfect is something we can learn from as students and dance educators by letting the dancers fully embody a story or character onstage instead of having them worry over competing with a series of tricks with no art behind the effort. – K.T. Nelson-Hart
---
Judges' Corner is a monthly feature on the StarBlog. Have a question you'd like our judges to answer? Email it to concierge@starquestdance.com and you could see it answered in a future Judges' Corner blog!
Mariel Pauline Rosen is the StarQuest social media concierge. She likes shiny things and believes in your sparkle!