#WomanOfInterest – Finding Glass Slippers & Breaking Glass Ceilings – Meghan Markle
November 16th, 2018 by Elizabeth Radabaugh
Many young girls dream of one day embodying the image of a classic Disney Princess. What happens when that dream turns into a reality? This week's #WomanOfInterest went from finding success on stage to locating love as the newly titled Duchess of Sussex. Meghan Markle's journey from the theatre stage to the world's spotlight has been far from easy, yet her struggles and strength are what eventually lead her to love & Royalty.
Early Life
Meghan Markle was born on August 4, 1981 to interracial couple Dorian and Thomas Markle. Her father was a television lighting director in Los Angeles and her mother was a clinical therapist. Her parents' occupations and status as frequent givers, inspired Meghan to help people through the power of performance and voice. From a young age, Meghan timidly pursued her passion for musical theater and dance, taking part in a variety of school productions. The stage however was not the only place where her personality shined.
At age 11, Markle took on the role of an activist. She wrote a letter to then First Lady Hillary Clinton regarding a sexist slogan presented in a TV advertisement. Fighting injustice became one of Meghan's top priorities alongside acting as she studied Theater & International studies at Northwestern University in Chicago. Meghan credits an African-American studies class for giving her new insight. She learned about her own heritage as well as the various injustices her racial community has been forced to face. Prior to her graduation in 2003, this interest in injustice reached its peak. Meghan's own mother was violently verbally assaulted with racial slurs. Following this event, Meghan dedicated herself to encouraging and uplifting those who are met with similar degradation to her family.
Suiting Up For Success
Before making her big break on the philanthropic podium, Meghan moved back to her home of Los Angeles to create a platform as an actress turned activist. Despite making small appearances on shows like General Hospital and 90210, Meghan's trek for stardom was a slow and steady one. She had a collection of odd jobs while auditioning for roles all over Hollywood, including a hostess, a gift-wrapping teacher, a calligrapher, and briefly a model!
After 8 years of attempting to make a big break in the industry, Meghan finally landed a lead role. The producers of Suits on USA Network cast Meghan in a starring position portraying Rachel, a paralegal & student at Columbia Law School, looking to pursue a career as an attorney. The drive and determination of Meghan's character mirrored her own desire to make a name for herself by inspiring women. Her character not only lead Suits to become one of USA Network's top performers, but also allowed Meghan the ability to promote her humanitarian work while becoming a voice for racial & gender equality.
Picking Her Podium
Prior to becoming a global phenomenon as a princess, Markle worked very closely with World Vision International, a humanitarian aid organization dedicated to working with children, families and communities to overcome poverty and injustice. Her work revolved around supporting clean water campaigns. She also took part in in-depth discussions with citizens of Delhi and Mumbai regarding the serious stigmatization of menstrual health and its effect it on young girls' education. Meghan is a One Young World Counselor, a leader in an organization which gathers young leaders from all over the globe to create change and connections that will last lifetimes. In regard to her activism, Meghan has stated that "with fame comes opportunity, but it also includes responsibility – to advocate and share, to focus less on glass slippers and more on pushing through glass ceilings." Despite having said this, Meghan was actually able to do both simultaneously.
Finding Her Fairytale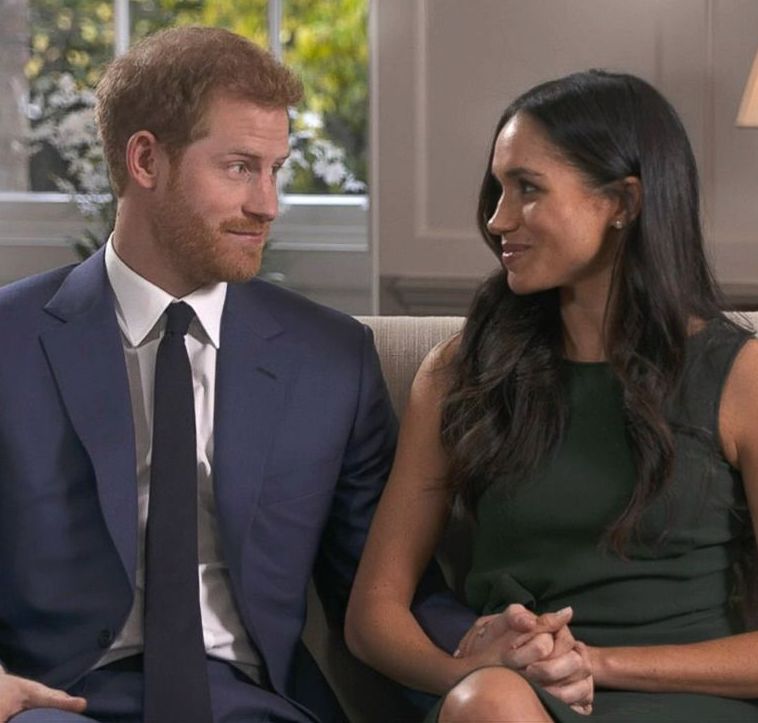 In October of 2016, Meghan Markle began dating Prince Harry of Wales. The two were introduced on a blind date that one of Meghan's friends had initiated. Their whirlwind relationship quickly circulated through media outlets around the globe. But the pair was far from picture perfect at first glance. Meghan was once again left with defaming comments directed her way as news of their relationship broke.
Royal Kensington Palace released a statement following this, condemning the abuse Markle was painfully subjected to yet again. This inspired Markle to use her own experience to stand up against adversary through activism, this time with the Prince by her side. Following their engagement, the two have shown tremendous support to a variety of charitable organizations. These organizations include the Endeavor Funds award and the Invictus Game, both revolving around Veteran's foundations.
Happily Ever After
Meghan finally received her "Happily Ever After" on May 19, 2018 as her and Prince Harry wed at St. George's Chapel, officially making her Meghan Markle Duchess of Sussex. In typical giving fashion, the two asked for donations to their favorite charities rather than receiving wedding gifts. With her new status, Meghan has taken a step back from the screen. She is spending her time on her humanitarian work along with her new duties as a Royal. Also, they are growing a family! Prince Harry and Meghan will be welcoming a new baby in the Spring.
Meghan has become an iconic figure of inspiration outside of her Royal title. She has a unique ability to take the prejudice placed against her as motivation to help others. Her passion for activism as well as acting has inspired young girls in a way that Disney Princesses never have. Her legacy will continue to live on as her star-dazzling journey continues.
________________________________________________________
Do you know a wonderful woman that we should feature?
Send the dancer's name to wow@starquestdance.com and why you think they should be showcased!
________________________________________________________
Casey Eggers is a writer for StarQuest. She loves coffee, music, and running long distance.