Dance Parents: Help Your Dancer Set Goals and Stay On-Track
May 10th, 2017 by Roy Patterson
By StarQuest's resident behavioral specialist, Dr. Marcie Beigel.
It's great to set goals, but if you don't stay on track then the effort will be for naught!
Every good goal has three components; when you master each of the following three parts you will set you and your dancer up for greater success than ever before. 
First, you need to assess where you currently are. For example, perhaps your young dancer earned three Platinum Plus adjudications within the last year and is practicing three times a week.
The second step is to decide what you want to achieve. This could be, for instance, earning five Platinum Plus adjudications. This is a great goal because it is specific (earning Platinum Plus adjudications) and measurable (five).
The third component is time frame. When do they want to accomplish this goal? This helps keep you on track with your goals. You could reasonably set this for two years to earn five Platinum Plus pins.
Now you and your dancer must create a series of small steps to help accomplish her goal!
In this case your dancer must practice, practice, practice! She also needs to
make sure she is enrolled to compete in at a least seven competitions over the next two years. Realistically, she will not earn this ranking every competition so I would recommend enrolling her in three optionals or more.
Since she is taking action every single day towards her goal, it is very possible she will accomplish it. Keep encouraging your dancer every step of the way. This positive reinforcement will go far to keep motivation going over such a long period of time.
Now, here's a truth bomb! About half of goals are not met within your desired timeframe. Does this make them a failed goal? Not at all! It just means that you need to readjust and keep going.
Let's say that after two years your  dancer earned only three more Platinum Plus adjudications. Encourage her to adjust her expectations and keep going. She can accomplish her goal if she doesn't quit.
Behavior is made up of small steps and constantly taking them to stay on track. When you fall off the track, you simply get back on and try again. Teach your dancer to do this with their goals. When you take one step at a time, every goal can be achieved!
---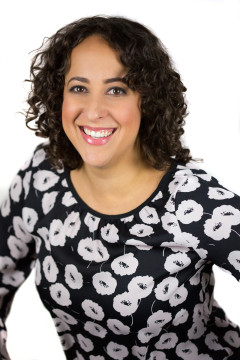 Dr. Marcie Beigel is a behavioral specialist based in Brooklyn and author of the #1 bestselling book Love Your Classroom Again. She has worked with thousands of families for close to 20 years and has condensed her observations into her practice and programs. www.DrMarcie.com