StarQuest Dance Competition Highlights – March 2017
April 10th, 2017 by Roy Patterson
The RESULTS Are In!
Waterbury | Youngstown | St. Louis I | Portland
Long Island II | Upland | Hackensack | Denver
Buffalo | Kansas City | Indianapolis I | Detroit I
Durham | Concord | Ft. Lauderdale | Seattle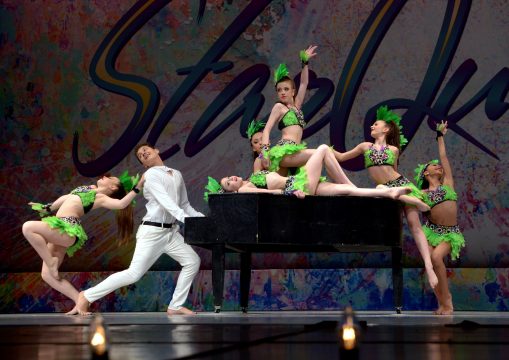 Show Off Your StarQuest Style!
Members of the StarQuest dance family have been showing off their #SQStyle across the country, with swag from the new StarQuest Online Boutique! Dancers are loving the 5-Six-Seven-8 pullover – perfect for throwing on between rehearsals or to stay warm on competition day!
StarBlogs!
Our Judges' Corner panel shared how they encourage dancers to be good teammates on competition day.
Dr Marcie Beigel – StarQuest's Residential Behavioral Therapist – gave dance parents tips on how to encourage your dancer to be a team player!
Congratulations to the following Elite 8 Title Winner who has been selected for
possible representation by The Movement Talent Agency:
Halle Dyer – Gotta Dance Academy
---