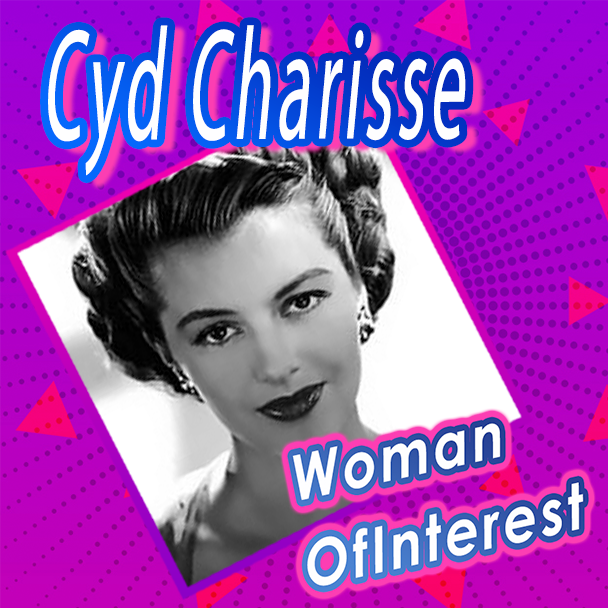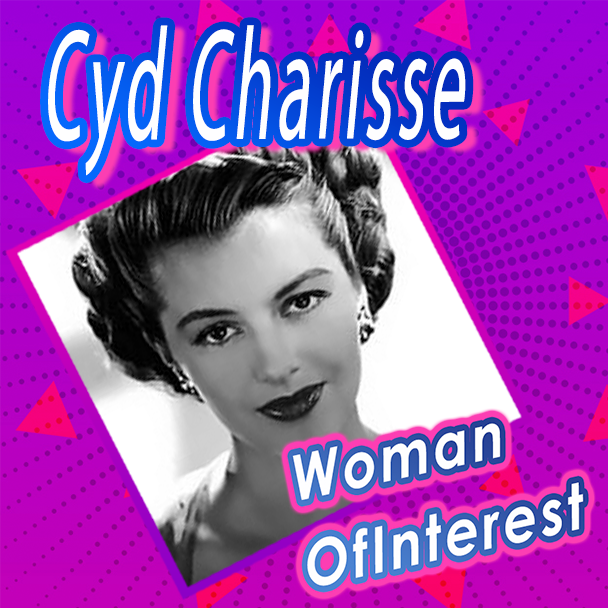 Any dancer would dream of the day their legs are worth $5 million dollars. Well, Cyd Charisse didn't just dream it, she lived it! Our #WomanOfInterest was an institution in the Hollywood Movie Musical genre of the 40s and 50s.
From Polio To Ballet
While Cyd Charisse is a gorgeous name, she was not born with it. Cyd was born as Tula Ellice Finklea to Lela and Ernest Enos Finklea in Amarillo, Texas on March 8, 1922. Her brother, Thomas, gave her the nickname "Sid" after trying to say "Sis" and not landing quite right. She was not the healthiest young girl and even battled polio. At the age of six, she started dancing to build up her strength after recovering from the disease. She took to it pretty well and at 12 years old, she studied ballet in Los Angeles with profound instructors, Adolph Bolm and Bronislava Nijinska. At 14 years-old, she auditioned and landed a spot in the Ballet Russe de Monte Carlo.
The ballet didn't just give her a career, it also gave her a husband! She was performing in a European Tour and met up with fellow dancer, Nico Charisse. They fell in love and married in Paris in 1939.
From Stage To Screen
Due to World War II, the ballet company broke up and Cyd returned to los Angeles. It wasn't long before she was working again, and this time on camera. David Lichine offered her a dancing role in Something To Shout About in 1943. When filming this role, Robert Alton, the choreographer who discovered Gene Kelly, saw her and knew he had a spot for her. She soon became a resident ballet dancer at MGM and went on to appear in a handful of MGM films. Amongst these films were Mission To Moscow (1943), Thousands Cheer(1944), Three Wise Fools(1946), and Till The Clouds Roll By (1946).
She also appeared a ballerina alongside Fred Astaire in Ziegfeld Follies in 1946. Due to the positive feedback from the role, Cyd received her first speaking role under Judy Garland in The Harvey Girls in 1946. In 1947, Cyd divorced her ballet dancer husband, Nico, and remarried in 1948 to singer, Tony Martin.
More Than Just A Dancer
After her first speaking role, she started landing more supporting roles in various movies, such as On An Island With You and Words And Music. Her first leading lady role was actually for a Universal movie, The Mark Of The Renegade in 1951. After that role, MGM gave her a leading lady role in The Wild North in 1951. This move was a huge hit and really turned heads towards Cyd. Even Gene Kelly loved dancing with her and had her be his partner in the "Broadway Melody" in Singin' In The Rain.
Starring With The Best
Cyd continued to dance and act her way through plenty of famous movies. She appeared in The Band Wagon (1953) and Sombrero (1953). She can be seen dancing alongside Fred Astaire and Gene Kelly numerous times. Fred Astaire even talked about Cyd in his autobiography, calling her a "beautiful dynamite" and saying "When you've danced with her, you stay danced with." Cyd said in her autobiography that, "As one of the handful of girls who worked with both of those dance geniuses, I think I can give an honest comparison. In my opinion, Kelly is the more inventive choreographer of the two. Astaire, with Hermes Pan's help, creates fabulous numbers – for himself and his partner. But Kelly can create an entire number for somebody else … I think, however, that Astaire's coordination is better than Kelly's … his sense of rhythm is uncanny. Kelly, on the other hand, is the stronger of the two. When he lifts you, he lifts you! … To sum it up, I'd say they were the two greatest dancing personalities who were ever on screen. But it's like comparing apples and oranges. They're both delicious."
In the 1950s, Hollywood started to move away from the movie musicals. Due to this, Cyd retired from dancing, but didn't put away her acting career just yet. She appeared in Five Golden Hours (1961), Two Weeks In Another Town, Something's Got To Give (1962), and Assassination in Rome (1965). She also appeared in a handful of TV shows, like The Ed Sullivan Show, The Dean Martin Show, The Hollywood Palace, and The Love Boat. As she grew older, She started appearing less on both tv and film. Her last film appearance was in 1994 in That's Entertainment! III.
Moving On From The Screen
Cyd continued to keep busy as she started to step away from the screen. Cyd and her husband, Tony, write a memoir together entitled The Two Of Usand released it in 1976. She also appeared on Broadway in 1992 in the musical version of Grand Hotel. She played Elizaveta Grushinskaya, an aging ballerina. In 2001, she landed in the 2001 Guinness Book Of World Records for "Most Valuable Legs" because in 1952, her legs were insured for $5 million dollars! In 2006, she was presentated the National Medal Of The Arts And Humanities by President George W. Bush. Cyd died on June 17, 2008 due to an apparent heart attack. She lived a full life full of dance, family, and love.
________________________________________________________
Do you know a wonderful woman that we should feature?
Send the dancer's name to wow@starquestdance.com and why you think they should be showcased!
________________________________________________________
Elizabeth Radabaugh is the StarQuest Social Media Production Assistant. She loves everything Disney and delicious.