Debbie Allen knew from a young age that she was destined to dance. But, she could never know the far reaches her talents would take her. Nowadays she may be recognized for her role as Dr. Catherine Avery on Grey's Anatomy. She truly made her mark as a choreographer and actor on the hit TV show, Fame. From Fame, her career "leapt" in a whole new direction, and she became a powerhouse in the entertainment industry.
It Runs In The Family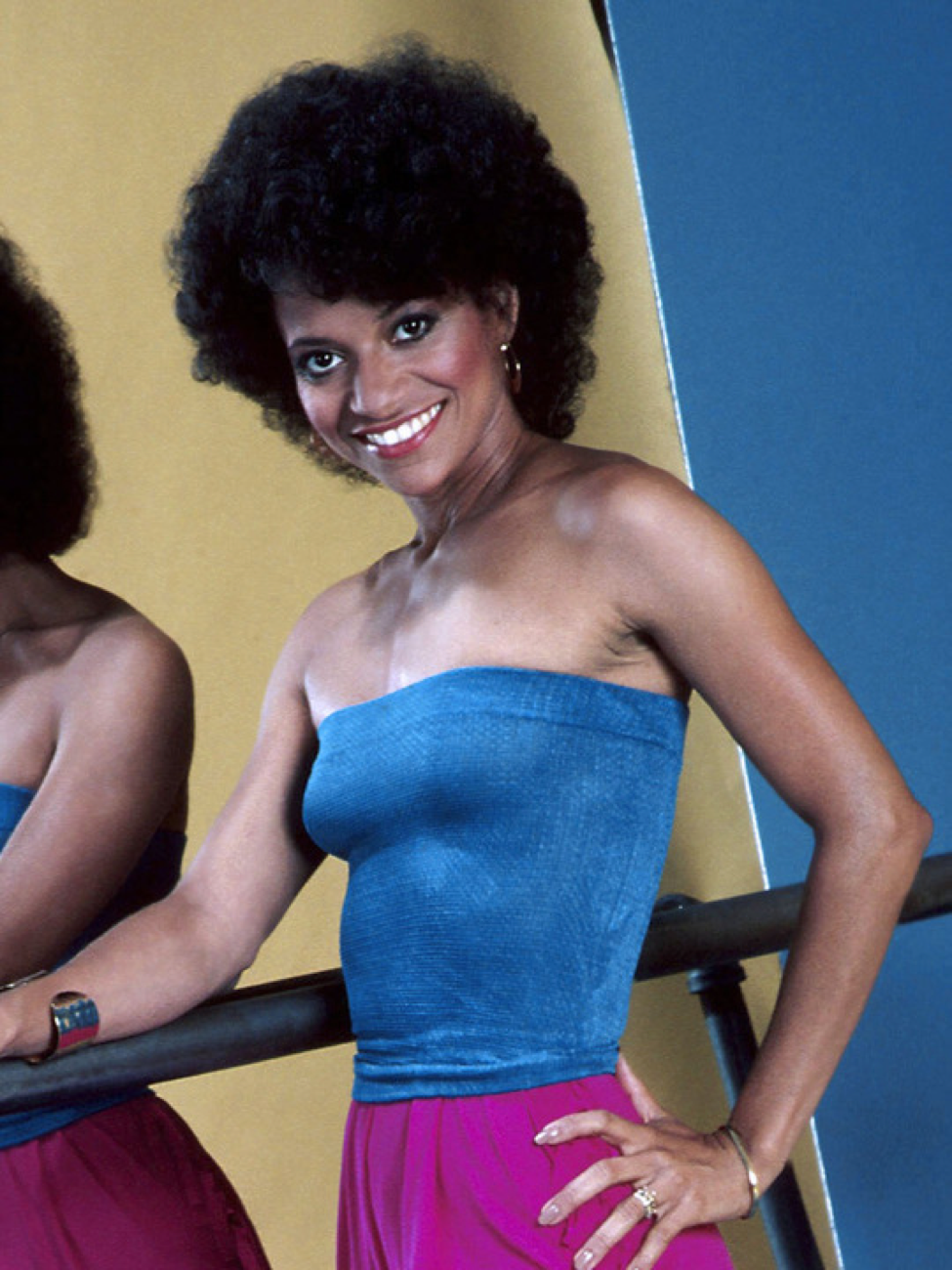 Debbie was born on January 16th, 1950 in Houston, Texas. Her mother was Pulitzer-nominated poet Vivian Ayers and her father, Arthur Allen, was a dentist. She claims she inherited a little bit from both of her parents. From her father, a love for people and entertaining them; from her mother, a passion for history and art. And she wasn't the only Allen to receive all that talent. She grew up with three siblings: the now famous actress, Phylicia Rashad, jazz musician, Tex, and Hugh, a banker (the only non-artist). Debbie, who grew up with the nickname "Deborah K", said that from the day she was born she "came out dancing." She can remember putting on a satin skirt and a pair of tap shoes at the young age of four. From her very first taps, she knew she was meant to dance.
Musical Film Icons
Growing up, Debbie idolized all of the early musical film stars she saw on TV: the likes of Shirley Temple, Gene Kelly, and Lena Horne. Flaunting her early confidence as a child, she wanted to replace Shirley Temple, knowing that she could do better than her. It was that sense of self that drew her to start taking dance classes, dedicating her life to dance. However, there were some obstacles she had to overcome. She and her family had to face the troubles of segregation in 20th century Houston, Texas. They were barred from certain restaurants, could only attend the local amusement park once per year,  and to top it all off Debbie wasn't admitted to the Houston Foundation for Ballet. This was not because of her skill, but because of the color of her skin.
To give her family a change in scenery, Debbie's mother moved the family to Mexico City when Debbie was nine years old. Debbie immediately enrolled in the Ballet Nacional de México and began taking classes and performing alongside the company. Debbie returned with her family to Houston, enlightened by the fact that she was finally given the opportunity to be embraced and accepted by the community around her.  In 1964, Debbie auditioned for the Houston Foundation for Ballet once more. This time, she was admitted on a full scholarship and became the company's first Black dancer.
Theatre Lover
At Houston High School, Debbie remained an inspiration. She continued dancing, and entered in poetry competitions. Debbie even had a brief stint as a swimmer, truly earning her the superlative of "most versatile." With dreams of continuing her career as a dancer, Debbie applied to a major performing arts school. She was disappointed to learn that the school would not accept her, they claimed that someone with her skin tone could never be a ballet dancer. Regardless, she moved on to Howard University, where she would study Greek classics and eventually graduate cum laude in theatre. As a theatre major she studied everything from acting and directing to lighting design.
All that well-rounded training would benefit her later in her career. One college Summer, she saw the Alvin Ailey dance company at a dance festival and she knew for sure that dance was where she belonged. Everyone in the company wanted her to come and join, but Alvin told her she was too young. Still, determined to make it as a performer, Debbie immediately moved in with her sister Phylicia in New York City after graduation.
Working to Make it in NYC
Debbie and Phylicia didn't have it easy in New York. At first, they lived at a YMCA, sharing one bathroom with the other residents down the hall. Sometimes they would go hungry, but they were dedicated to making it in New York. And make it, they did! Debbie was cast in her Broadway debut as a dancer in the musical Purlie, and three years after that she originated the role of Beneatha Younger in the Broadway musical Raisin. One day Debbie was visiting her Raisin co-star, Ralph Carter, and while she waited for her ride home, she was stopped by casting director Jane Murray. She asked her to audition for the TV show, Good Times and minutes later Debbie landed her first TV role.
Fame with No Name
It wouldn't take long for her to land the role that would change her life forever. In 1980, she was cast in the film Fame in a minor role that never even had a name. Later, this would lead to her being cast in the TV spin off of Fame. This would cement her status as a star. Debbie only agreed to appear on the show if she could also be the show's choreographer. The producers said yes without hesitation.  Soon she would be working on the show as an actress (playing the iconic Lydia Grant), dancer, choreographer, and director. She was able to hone all the many skills she had developed over the years, and she didn't take it for granted. She worked every day of the week, choreographing and rehearsing her dance numbers with her castmates in her own home on the weekends.
Debbie's career didn't stop at Fame, either. It led to her being cast in West Side Story on Broadway as Anita, which landed her a Tony nomination and a Drama Desk Award. She would also collect two Emmy wins and six more nominations for her work on Fame, both as a choreographer and an actress. Over her impressive career, she would continue to collect accolades left and right for her work on stage and screen. Now, you can see her as Dr. Catherine Avery on Grey's Anatomy where she is still making her mark in the industry.
Debbie Allen Dance Academy
In 2001, she opened the Debbie Allen Dance Academy in Los Angeles. The school offers classes for kids age 4 – 18, regardless of their financial status. By opening the school, she was able to give back after all she learned from her long and ongoing career. Debbie is the prime example of the opportunities you can land from being a well-rounded person. This #WomanofInterest reminds us to dream big and always learn everything you possibly can. You never know what will come in handy.
______________________________________________________
Do you know a wonderful woman that we should feature?
Email concierge@starquestdance.com the dancer's name and why you think they should be showcased!
______________________________________________________
Aran Abilock is a writer for StarQuest. He loves mac and cheese, theatre, and all things Pokémon!