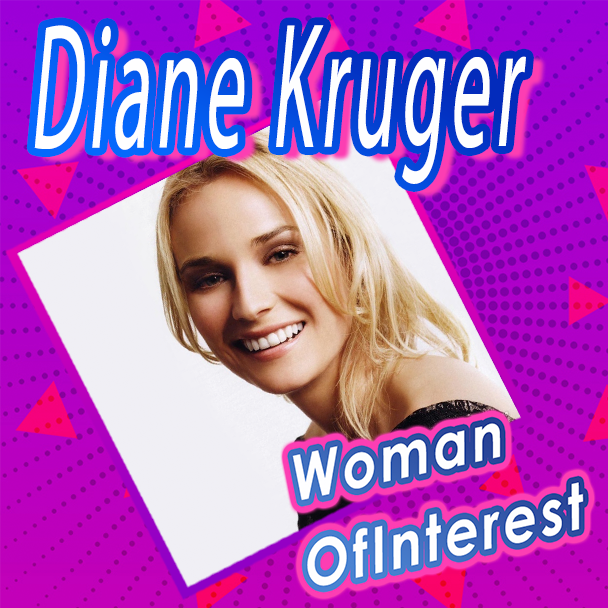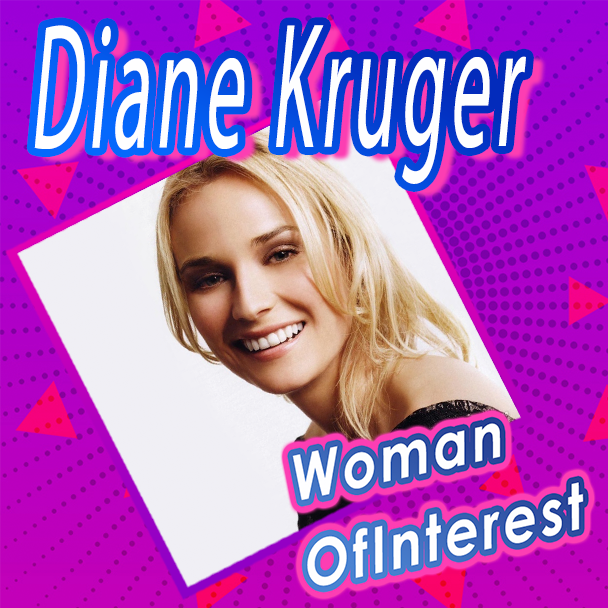 Our #WomanOfInterest is not only fluent in German, English, and French. She is also fluent in modelling, dancing, and acting! Diane Kruger has definitely proven herself as a force of nature all over the globe.
Ballet Passion
On July 15, 1976, Diane came into the world in Algermissen, West Germany. From a very young age, Diane loved ballet. She told indiewire.comthat "…looking back, I was a very angry kid. I had a lot of (anger), because things at home were tough. Unconsciously, dancing and performing was a way of getting those emotions out. And then you're being rewarded for that by being on stage." She was determined to pursue this passion and enrolled in the Royal Ballet School in London. However, at just 13 years old, her dreams were shattered by a broken knee.
Modeling Passion
Now that her dancing career ended, Diane had to focus on a new goal. "When that ended," Kruger recounted. "I was really lost for a long time. Somebody saw me dancing and said, 'You should be a model!'" She figured, why not, and entered a modeling contest and was flown to Paris. It was a natural fit. In 1992, at only 15 years old, she represented Germany in the Elite Model Look. She then immediately started to book gigs right and left.
Diane appeared in advertisements for brands like Chanel, Giorgio Armani, and Burberry. She even made appearances on the covers of Vogue Paris, Marie Claire, and Cosmopolitan. While she was successful, she didn't find a true passion for it. She told indiewire.comthat "I get really bored with the posing, because I didn't find it creatively all that challenging." So, after meeting some actors in Paris who suggested she attend drama school, she decided to pursue an acting career!
Acting Passion
Kruger jumped head-first into acting. While taking lessons at the Cours Florent, she made her film debut in the 2002 film The Piano Player. This was just the first of many films she would act in through the years. One of her first high profile roles was as Helen of Sparta in the 2004 Epic movie, Troy. In the same year, she appeared in National Treasurelanding her a ton of Hollywood street cred. So much that she was ranked 50thon the Maxim Hot 100 Women of 2005 list!
Inglorious Basterds
One of the biggest productions Kruger has appeared in was Quentin Tarantino's Inglorious Basterds.Kruger told indiewire.com that it's not easy to get cast in a Tarantino film. "It was hard to get the job. But then once you get it you can only thrive because he chose you. He 100% believes you're the person for this."  Tarantino and Kruger ended up being a perfect pair and produced an epic film because of it. Her role landed her nominations for Best Supporting Actress and Outstanding Performance by a Cast of a Motion Picture from the Screen Actors' Guild.
The Power To Choose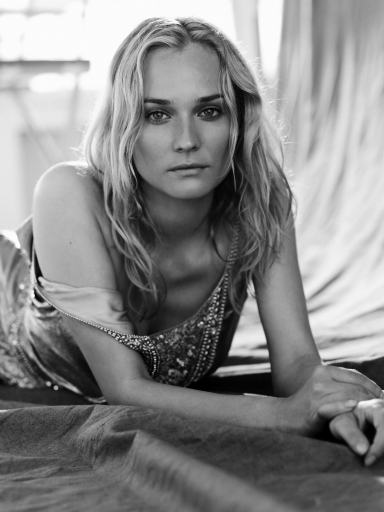 Since Inglorious Basterds, Kruger has continued to act in many films. However, she has since moved to France and has focused on choosing the parts she wants to play. She craves characters with emotional depth. "I think I'm a bit of an odd duck, because I'm not American and I definitely want to continue to make movies in France…I don't know. I just feel like people don't know where to put me. Which I'm actually really excited about, because it means I don't really get typecast… I'm very satisfied — let's put it that way — with the opportunities I've had." You can see her in the upcoming film The Operative.
________________________________________________________
Do you know a wonderful woman that we should feature?
Send the dancer's name to wow@starquestdance.com and why you think they should be showcased!
________________________________________________________
Elizabeth Radabaugh is the StarQuest Social Media Production Assistant. She loves everything Disney and delicious.