#WomanOfInterest – Jessica Brown Findlay
May 15th, 2019 by Elizabeth Radabaugh
This week's #WomanOfInterest is known for her work in the period drama, Downton Abbey. However, she wore tutus way before she donned her corset. Jessica Brown Findlay has used her passion for the arts in all aspects of her life!
A Career In Ballet
Jessica was born in Cookham, Berkshire United Kingdom to a teacher assistant mother and a financial adviser father in September 1989. She fell into the arts rather quickly and started training with the National Youth Ballet. At the age of 15, the Royal Opera House invited her to come dance with them for their summer season. As she finished her secondary education, she was accepted to a number of ballet schools. However, she decided to attend the Arts Education School, a performing arts school based in Chiswick. During her second year there, she had a problem with her ankle and required three surgeries. Unfortunately, the third surgery went wrong and resulted in the end of her dance career.
A Career In Acting
While Jessica could have let her injury hinder her, she decided to redirect her passion. She started studying acting and pursuing a new career. In 2012, Jessica told Vanity Fair that "Acting was the element from ballet that I actually loved and missed the most". She finished her degree at Arts Education School and enrolled in a Fine Art course at the Central Saint Martin's College of Art and Design.
In 2011, Jessica landed her first major role. She played the lead part of seventeen year-old Emilia Conan Doyle in Albatross. The film is about an aspiring writer (Emilia) who is observing the lives of a dysfunctional English family. At the same time Jessica was filming Albatross, she also filmed two episodes of Misfits. However, her next big role is what really put Jessica on the map.
A Career In Royalty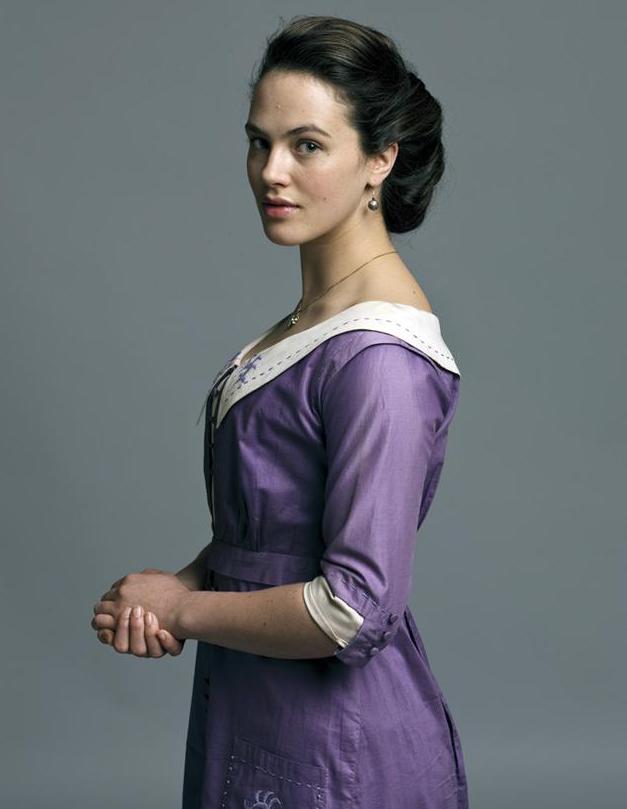 Right after Jessica finished filming Albatross, she got the call that would change her life. She landed the role of Lady Sybil Crawley in the period drama series, Downton Abbey. Viewers around the world fell in love with this show and Jessica's personification of the youngest daughter. Jessica played this role for three years and then was written out of the show. She never wanted to stay on the show forever and only promised them three years.
After her time on Downton Abbey, Jessica continued to act in various roles. In 2014, she played Beverly Penn in the film adaptation of the novel Winter's Tale alongside Colliin Farrell and Russel Crowe. In 2017, she appeared in the film, England Is Mine, a biopic about English Singer Morissey. She also appeared on the Hulu television series, Harlots, as Charlotte Wells. At only 29 years old, Jessica will not be putting down her tv career any time soon!
A Career On Stage
In 2015, Jessica made her theatrical debut in an adaptation of The Oresteia at the Almeida Theatre in London. The audience loved her and the production moved to the West End. She then appeared in a production of Uncle Vanya, directed by the same director as The Oresteia. In 2016, she then played Ophelia in a new production of Hamlet at the Almeida. This production also received positive reviews and moved to the West End. Jessica definitely leaves a lasting impression no matter if it's in person on stage or  at home on your screen!
________________________________________________________
Do you know a wonderful woman that we should feature?
Send the dancer's name to wow@starquestdance.com and why you think they should be showcased!
________________________________________________________
Elizabeth Radabaugh is the StarQuest Social Media Production Assistant. She loves everything Disney and delicious.