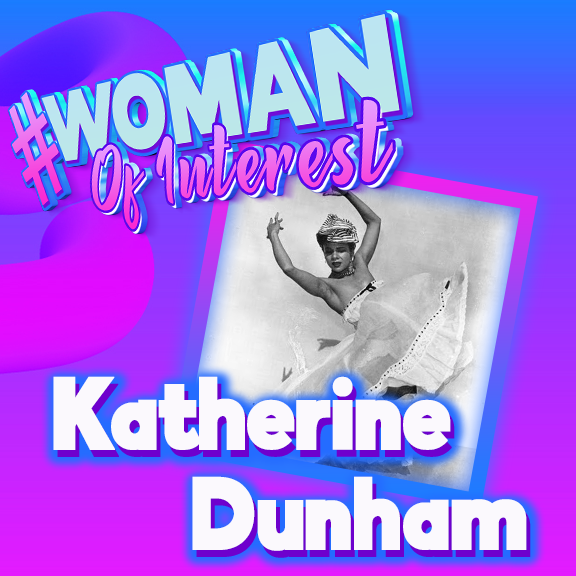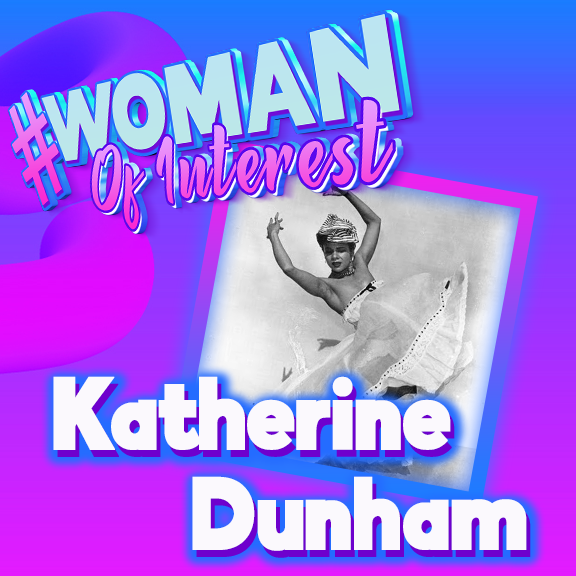 Katherine Dunham is known for her work not only as a dancer and choreographer, but also as an anthropologist! Her appreciation of culture and acknowledgement of the different aspects of dance throughout the world led her to become not only a leader in the world of ethnic dance but also in anthropology as a whole.
An Early Interest
Dunham was born on June 22, 1909 in Joliet, Illinois. From a young age, Dunham knew she wanted to pursue dance professionally. Her interest in dance continued to grow throughout her childhood and teenage years, and she eventually went on to study at the University of Chicago. While there, she formed her own dance group that turned out to be wildly successful. Her group performed at the Chicago World's Fair in 1934 and danced alongside the Chicago Civic Opera company in 1935. Despite her great interest in dance, Dunham graduated with her bachelor's degree in anthropology and went on to embark on field studies in the Caribbean and Brazil.
Her studies led her to pursue a Masters at the University of Chicago after she had become extremely knowledgeable on the various cultures of those residing in tropical America. She became deeply invested into the ways in which dance contributed to a sense of community for these people as well as the way arts affect representations of certain cultural or societal norms.
Turning Her Studies Into A Performance
In 1938, Dunham was able to take the information that she had gathered abroad and transformed it into a dance for the nation to watch. She composed a ballet called L'Ag'Ya which was based on one of the Caribbean dances she was exposed to. A couple years later, Dunham formed an all-black company that began touring extensively while opening the nations eyes to the research she had conducted and the differences in cultures between certain groups. Tropics and Le Jazz Hot were some of the early works that were based on her research, both of which received critical acclaim. Dunham quickly became a popular entertainer and influential artist all while continuing to trace the roots of black culture and exposing it to the rest of the nation.
She quickly began teaching her works and encouraging others to become ingrained in the vast nature of cultural differences between international groups. Along with this, she also became invested into the world of modern dance and tried to navigate her way between ethnic performance and new takes on classic routines.
Embarking On Broadway
Dunham went on to choreography a variety of Broadway stage productions and opera. Along with choreographing these works, Dunham also starred in many dance sequences in films like Carnival of Rhythm, Stormy Weather, and Casbah. Going back to her anthropology roots, Dunham also conducted special project for African American high school students to ensure that her knowledge of their culture was expanded upon by future generations.
Along with her passion for the arts, Dunham found a passion in teaching others what she learned at a young age. She went on to become a professor at Southern Illinois University where she continued to broaden her horizons as a leader in anthropology. Along with this, she also became the director of Southern Illinois's Performing Arts Training Center. She also participated in many human rights causes that hit home to her, and encouraged her students to do the same in whatever capacity possible.
Her Legacy
Though initially pursuing dance as a passion and hobby, Dunham is one of the first representations of how a voice can be heard and a cause can be fought through the creative expression of dance. While dance was her preferred medium, later in life Dunham wrote many books that referred back to her anthropological studies.
She was published in many articles and scholarly journals to ensure that others would take her example and run with it to inspire future generations to become immersed in cultural and societal rights and norms. Her legacy continues to live on, and her work has been praised and admired by many as she won numerous awards like the Kennedy Center Honor and the National Medal of Arts. Dunham is proof that art is not exclusive to one medium and history does not only have to be represented in books. Her contributions to the dance industry live on as she has inspired others to follow in her footsteps by branching out and becoming invested into causes for others and a voice for the voiceless.
________________________________________________________
Casey Eggers is a writer for StarQuest. She loves coffee, music, and running long distance.
________________________________________________________
Do you know a wonderful woman that we should feature?
Send the dancer's name to social@starquestdance.com and why you think they should be showcased!