#ScholarshipOfTheWeek: YoungArts – The Opportunity that Lasts a Lifetime!
February 16th, 2018 by Richie Kormos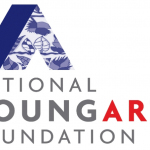 As a dancer, it is often hard to know what your next step will be. Sometimes it's easy to feel like you've reached your peak, with very few opportunities to advance in your passion. Sure, you can keep up your dance classes, but where are the stepping stones to lead you to a successful career or a good college? Thankfully, there's a national scholarship that provides the perfect solution.
YoungArts
This week's #ScholarshipOfTheWeek is the opportunity-filled YoungArts! The applicants are not only eligible to win up to $10,000, they also receive the opportunity to be mentored by renowned dancers like Mikhail Baryshnikov and Debbie Allen.
The only
requirements are that you are a U.S. citizen between the ages of fifteen to eighteen and that you are in 10th – 12th grade. Whether you are a nominee or a winner, there are opportunities for everyone to become part of a lifelong alumni group. And if you don't make it your first time, you can keep on auditioning! Additionally, YoungArts winners are eligible for nomination as a U.S.  Presidential Scholar in the Arts, receiving a Presidential Medal at the White House and a chance to perform at the Kennedy Center! Besides dance, there are many other arts categories you can apply to; if you're a triple threat, or maybe an incredible tuba player, then check out all of the categories!
Step by Step
If you're feeling revved up and ready to audition for dance, then here are the steps you need to take:
Decide the genre(s) of dance (or choreography) that you want to audition in. The categories are: Ballet, Choreography, Hip Hop, Jazz, Modern/Contemporary, Jazz, and World Dance Forms.
Take a look at the specific requirements the audition video requires for that genre at https://www.youngarts.org/dance. Keep in mind that every style is different and has specific instructions!
Record your video audition and give it your best shot!
Complete your application on Acceptd, an online application website.
Pay the $35 application fee, or get a fee waiver (you can qualify for the waiver as long as you apply for it before the deadline).
Wait for the results!
Amazing Alumnus
Many YoungArts alumni have gone on to do incredible things. Some of the more recognizable YoungArts almuni are: Viola Davis, Timothée Chalamet, Desmond Richardson, and Nicki Minaj. If you're interested in joining their ranks, then we wish you the best of luck at your audition! If you have any other question about the foundation, check out their website at https://www.youngarts.org/.
______________________________________________________
Do you know a dance scholarship that we should feature?
Email concierge@starquestdance.com the scholarship's name and a website to the program information!
______________________________________________________
Aran Abilock is a writer for StarQuest. He loves mac and cheese, theatre, and all things Pokémon!